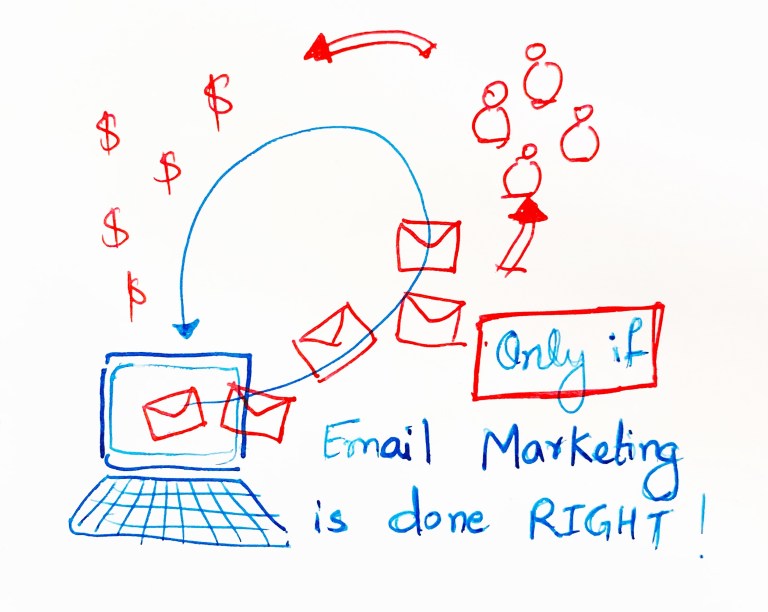 "Email marketing can help you win customers only if your emails are sent to right audience with valuable content at the right time." – Anonymous
At Concurate, every week, one of the team members presents an insightful session around a business subject. Last week it was my turn, I wondered what should I pick up. Then I took a look at our clients, most of them are SAAS companies that have developed software to benefit IP professionals. Then I thought – Is there a SAAS tool that I use? …. I do…. I use Grammarly for leveling up my communication. (After all, I am a copywriter and content strategist)
Combine these two I thought I should pick up Grammarly's marketing case study. From an interview of the head of growth and marketing at Grammarly, I understood that 3 pillars for Grammarly's marketing success are:
Content Marketing
Affiliate Marketing
Email Marketing
Then with a teardown by Email Mastery, I learned a great deal about their email marketing and shared it with my team. Our session's "uncut" recording is available here as a YouTube video. However, for your power-packed learning, I am sharing the key takeaways here.

Takeaway #1 – What people actually buy?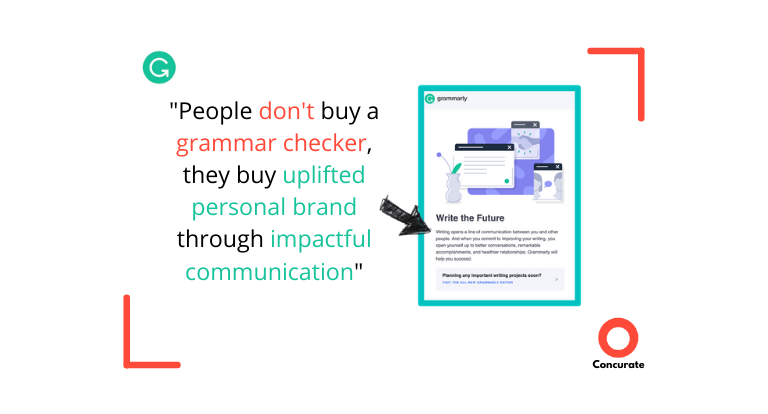 First learning complies well with Professor Clay Christensen's "Job To Be Done" theory. As a business owner, you need to understand what is the "job" that your customer is trying to get done with the "product/service" you are offering. People don't use Grammarly just to check spellings or Grammar. Suggestions by Grammarly make your communication impactful helping you uplift your personal brand.
Takeaway #2 – Trust matters a lot in business relationships
There are people who absolutely hate to receive marketing emails on one side of the spectrum. At the other end or midway, people are okay with emails that they receive value from. You need to understand where do your customers lie on the spectrum. The best way is to ask them and act according to their preferences.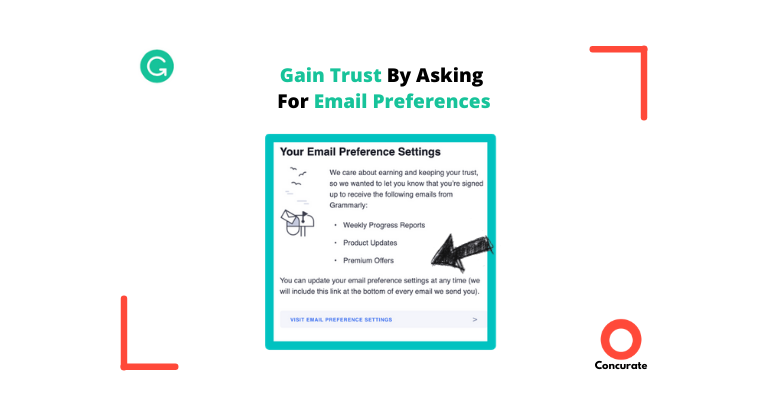 Takeaway #3 – People would read your emails only if they gain any value from them
Understanding the buyer persona and their pain points give you a great deal of insights to curate content. Emails are a great way to deliver curated content to your clients. For example – Take a look at the kind of blog post titles Grammarly shares in their marketing emails – "Why We're Great on LinkedIn". It's like giving pointers to reach where your client aspires to be.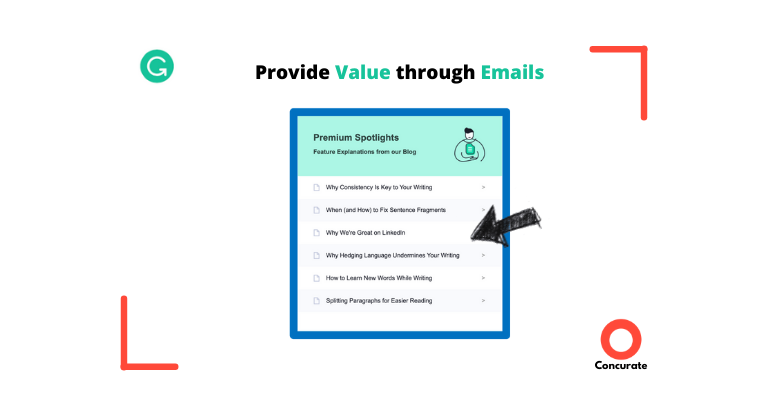 Takeaway #4 – Timing is the key
Remember that Goldilocks story – "too hot", "too cold", "just right". You got to crack that Goldilocks zone when it comes to timing.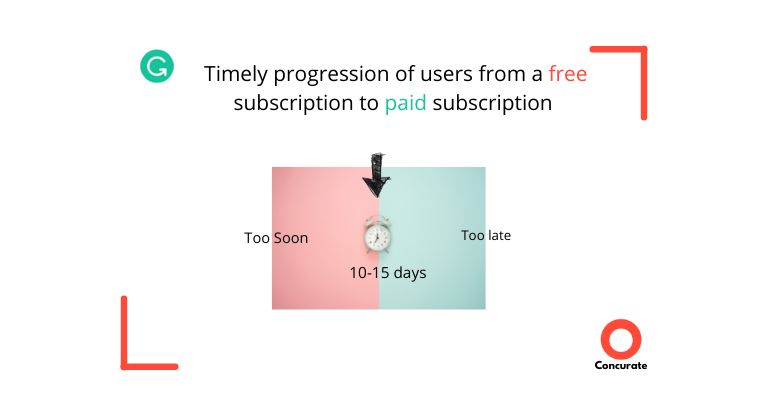 Takeaway #5 – Progressing customers from free to paid tier
Email marketing is instrumental in moving customers from free to a paid tier. You need to focus on communicating the value that paid subscription shall provide. As a bonus tip – Try to give a discount offer to a customer who abandoned the cart.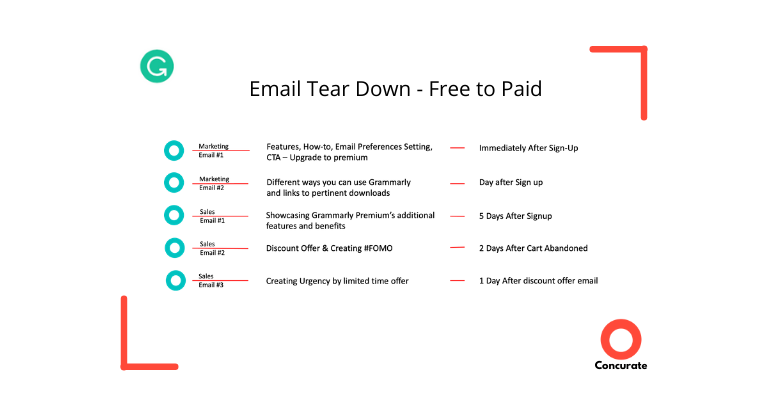 Takeaway #6 – Humans are more drawn to visuals than text
Instead of telling, you got to show how your product works just as Grammarly shows using snapshots in their marketing emails.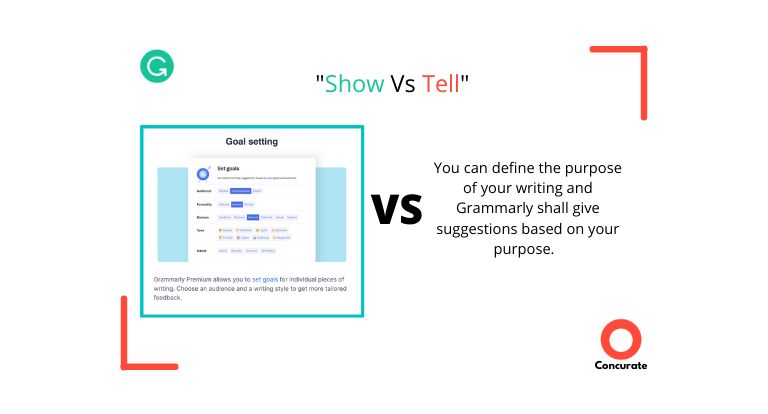 Takeaway #7 – Longer subscription means bigger win
What would you prefer – 1 item for $4 or 3 items for $10? Probably 3 for $10…. As humans, we tend to prefer the second choice. While sharing pricing information in the email Grammarly does exactly the same.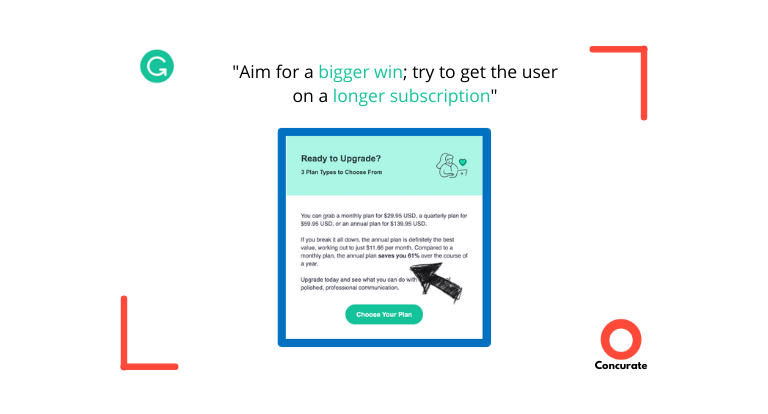 Takeaway #8 – Who would not be up for a laugh?
It goes without saying that humor multi folds engagement – else memes won't go viral like jungle fire. Look at how beautifully Grammarly created humor using cat – reminds me of Tom and Jerry.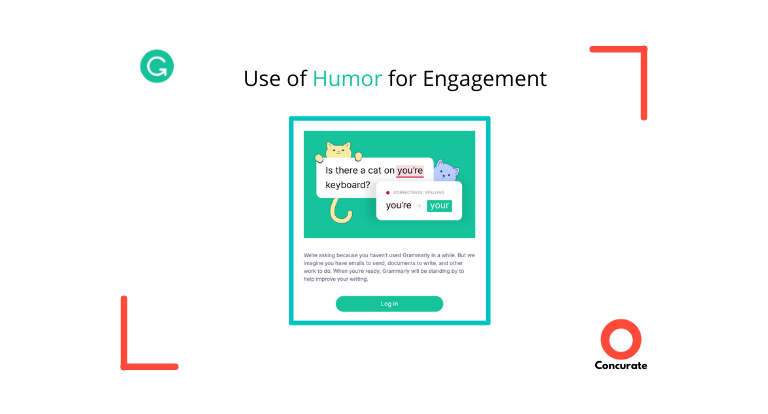 Takeaway #9 – Retaining customers is harder than converting them
Grammarly does a beautiful job by constantly upgrading its software to go beyond customer expectations. They actually live by the mission of making Grammarly reach every place where people write. Besides consistently providing value Grammarly also uses gamification to keep customers engaged.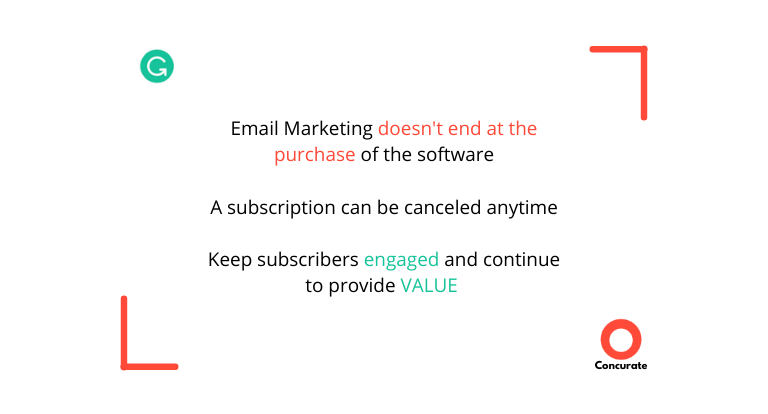 Takeaway #10 – Humans love to staying ahead in any competition
It's inspiring to know how Grammarly has weaved its business efforts around human psychology. Whether it's email marketing or affiliate marketing or content marketing.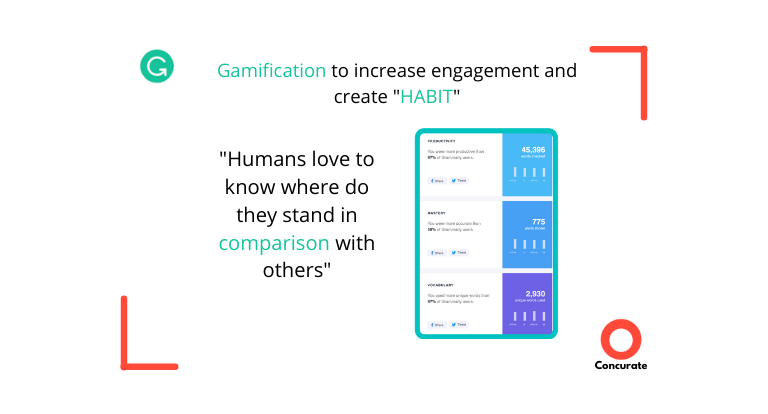 Email Marketing Bonus Takeaway – Habit Creation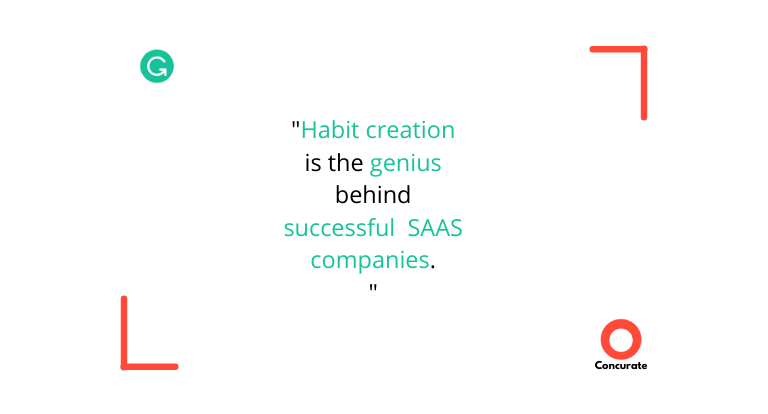 Hope you enjoyed reading this post! Want to learn more about email marketing?
We are sure you would love to read – "The A B C of Persuasive Marketing Emails"
If you wish to read more goodness, subscribe to our newsletter.
We send value to your inbox only once in 15 days.
Meanwhile, Explore the plethora of resources to help you out your business! If your organisation wants its content marketing strategy designed by Concurate, let's connect over a short call. Block our calendar today!
Pro tip: If you need 30 standout SaaS growth hacks to attain double the growth for your SaaS business, fill out the form below!