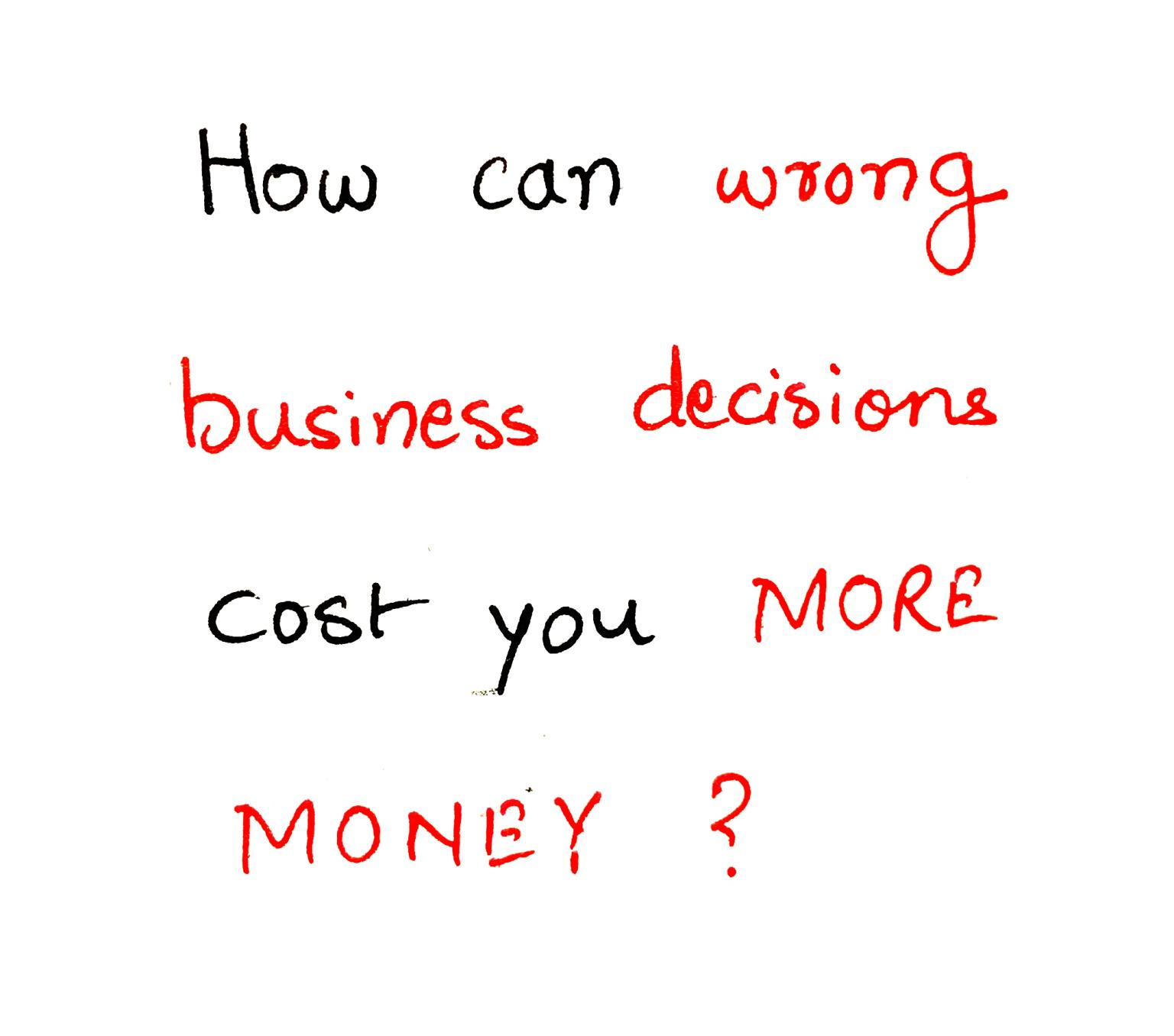 It all started in a discussion the CEO of a niche services company.
I just asked him:"What are the challenges you are facing during this lockdown?"
Thanks to Covid-19.
He told me how he:
ordered 20 laptops overnight to enable his team to work from home.
solved the VPN issue my giving more rights.
is continuously in touch with each of his 100+ employees over zoom.
is all ears to any problem his people might be facing.
is trying to solve any problems, whatsoever, his people are facing.
While in the discussion, he gave me a very valuable insight about decision-making in businesses.
He said, "Aditi! Sometimes we take wrong business decisions or delay certain actions just to save some money. And we end up with a far bigger loss!".
Baffled! I didn't understand. So I asked him to explain it to me with an example.
To which he said:
"Aditi! Two years ago when I had bought laptops for the company. I bought the ones with i3 processor although i5 and i7 were also available. I thought buying the laptops with "Just Enough" facilities would work. However, it was a a wrong business decision that I made. It brought a domino effect.".
Let's do some Math here to understand it better.
First, let's compare the costs of two laptops, one with i3 processor and one with i7 processor. (Just for reference picked these prices from Amazon)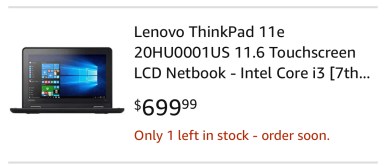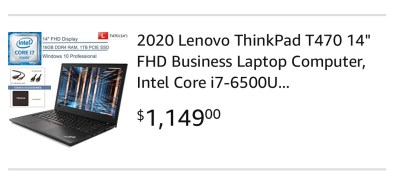 A laptop with i3 processor costs $699.
A laptop with i7 processor costs $1149, which is ($1169-$699=) $450 more than i3.
How much is the average life of a laptop?
A laptop easily works well for a minimum of 2.5 years (=30 months = 912 days).
Let's divide this difference of $450 over 912 days.
That's approximately going to cost you 50 cents per day extra, if you decide to buy i7 instead of i3.
However, on the flip-side, this is what will happen i.e. if you bought i3.
i3 vs i7!
Here is what you suffer with; Just to save 50 cents per day:
You buy a laptop with average processor (i3 instead of i7).

Gradually the applications to be used in the laptop get updated and the processor fails to support them.

Laptop's performance deteriorates and technical glitches keep popping up.

Because of technical glitches, employee's time starts getting wasted, sometimes 30 minutes in a day to may be 2 hours.

Employees need to stay back for extra hours to meet the deadlines.

Managers time may get wasted and whole team may have to stay late.

You may have to keep extra IT guy to manage queries of employees

Sometimes even after staying for extra time, the deliverables get delayed.

Clients get upset. And employee's performance review suffers too.

It becomes frustrating for the employee.

Sometimes employee may even decide to leave.

You lose a talented employee.

Now you need to put time and effort again to find a new employee.

As a CEO, You got involved in lot of discussions, ( with the employee, his manager, IT guy etc. ) taking too much of your time!

You can't afford to waste so much time, Just to save 50 cents. Can you?
Wow! This looks really logical.
Then, I asked him how did he discover this?
He said. "We had lot of projects but not enough bandwidth to handle. Which actually should not have been the case comparing number of projects and employees. So I conducted a little survey within my operations team to understand what can help them perform better. 50-60% employees came up with this technical glitches problem in their laptops. It was an eye-opener for me."
#OntheFlipSide: If laptop sellers can explain this logic to their clients. They can definitely up-sell. What do you think?
And as a business owner, the wisdom lies in making smart business decisions.

Spending $5000 for a sales page is absolutely worth.If it converts and earns you much more than $5000!

Spending $10000 a year on HubSpot is absolutely worth. If you can increase your revenue by $1m using the sales data from HubSpot.

Spending $3000 a month on Concurate is absolutely worth. If you can get a double digit revenue growth based on it's consulting.
Is there any business decision that you took wrong?
Do share it with us. Always good to learn from other's mistakes.
Pro tip: If you need 30 standout SaaS growth hacks to attain double the growth for your SaaS business, fill out the form below!
Is there a wise business decision you are delaying?
Think again. Speed up!
BTW, what do you sell?
Do you know why people buy your product?
If you wish to keep receiving great business insights, don't forget to subscribe to our newsletter!
We visit your inbox just once in two weeks!
Meanwhile, Explore the plethora of resources to help you out your business! If your organisation wants its content marketing strategy designed by Concurate, let's connect over a short call. Block our calendar today!