We never compromise on the quality
Great people make Great Company
We are not like any other content marketing company. Period!
We don't promise our clients to publish X number of articles per month, do Y number of tweets per month just to gain some headless traffic. We differentiate ourselves by publishing smaller number of articles that amplify the original voice of our clients with much higher quality. 
We never compromise on quality. Not for us, Not for our clients. 
Our clients are worldwide, although most of them are based out of the U.S.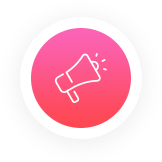 Business Writing Role
We expand rapidly. Based on your profile and your responses, we'll either get you on board right away, or keep you in our 'potential-member-pipeline' until we need more members, so don't get heartbroken if we don't reply right away.
Let's create something amazing together!