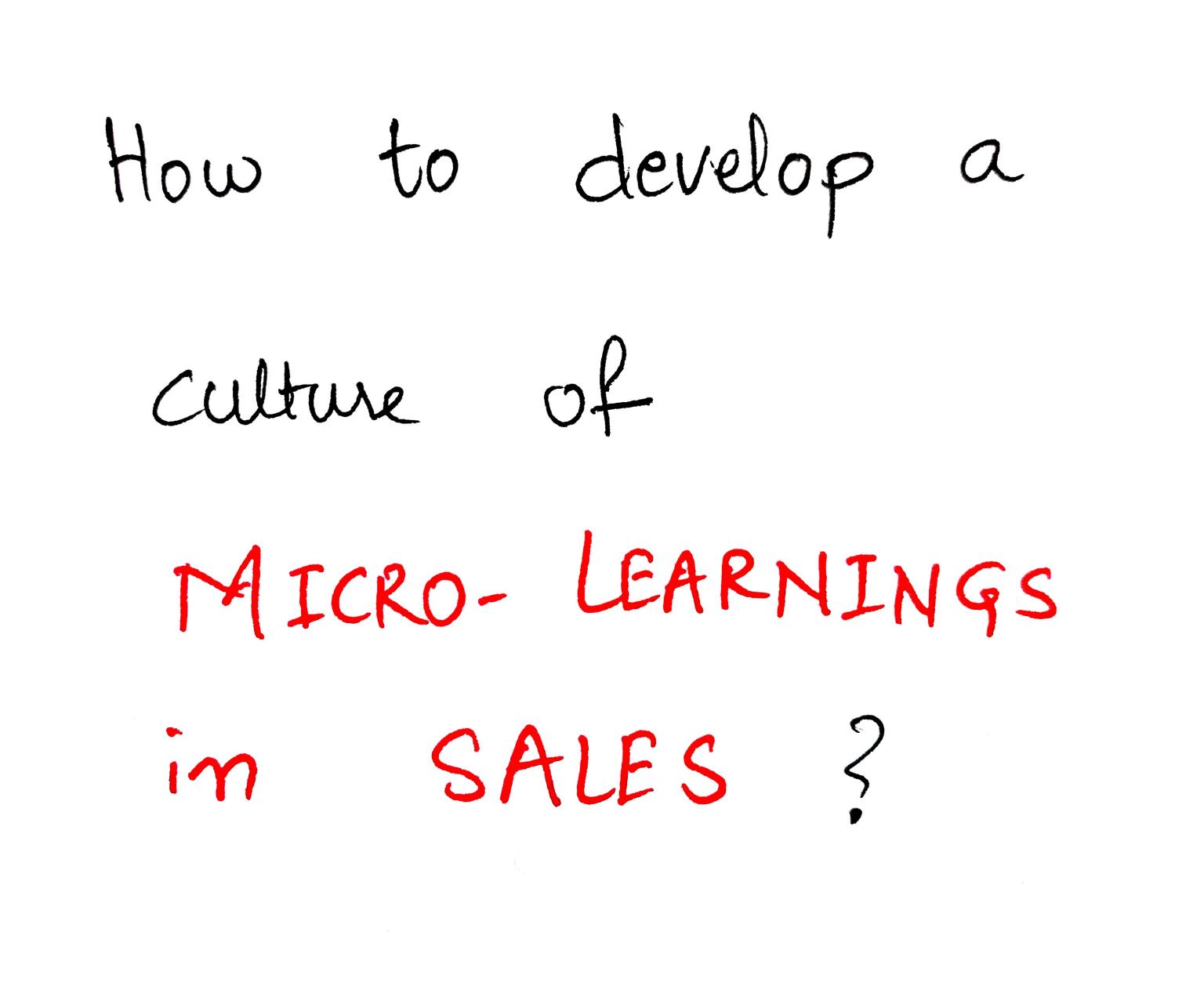 Micro-Learnings Vs Full-Fledged Classroom Trainings!
Most classroom trainings are ineffective. Here is Why?
Imagine a group of 15 people in a classroom to be trained for sales. How will the trainer keep up the energy high in the class. Because there could be a few people who will get bored (as they think they know it all) and express the boredom too, there would be some who would not be able to grasp the concepts and lose interest. Of course there will be a small set of people who would effectively engage in training. But Is classroom training the best approach towards sales coaching?
Instead look for a way to provide micro-learnings in order to bring incremental improvement.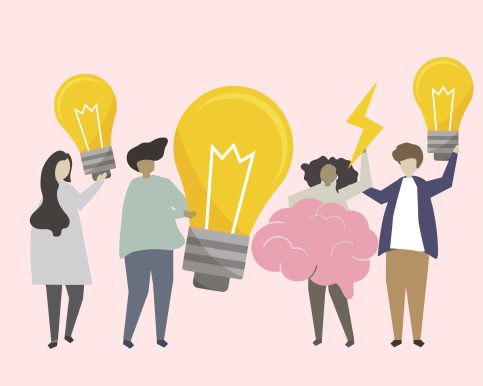 Here is one very good practice a friend, also the sales head, follows at his company.
So, this friend of mine, the sales head has 15 people in his sales team. They have an email thread called "One Learning". In this email thread, every team member shares what they learnt, as concisely as possible. Being concise, makes it easier to grasp.
Learning could be as simple as "While in conversation with the client, Respond after a minimum 3 seconds pause."
Learnings shall most commonly come by reading blogs or books, hearing podcasts or by watching videos. Hence the following format works best.
I watched/read/listened ____________________________________ and one simple learning I can share is ______________________________________.
When they started this practice. It was made compulsory to share one learning every week. There used to be a score cards to motivate people to share more. However, gradually, people started sharing the learnings more often. It became their habit to share. They don't need any more external motivation to do so.
Do you know some other way to enable micro-learnings culture in your company? Do let us know.
Do check out this interesting collection of such Top 25 micro-learnings in Sales. (A 5 minutes read with every second worth it.)
You might also like to read "Top 15 Sales Tips for the Year 2020!"
Pro tip: If you need 30 standout SaaS growth hacks to attain double the growth for your SaaS business, fill out the form below!
If you wish to keep receiving great business insights, don't forget to subscribe to our newsletter!
We visit your inbox just once in two weeks!
Meanwhile, Explore the plethora of resources to help you out your business! If your organisation wants its content marketing strategy designed by Concurate, let's connect over a short call. Block our calendar today!