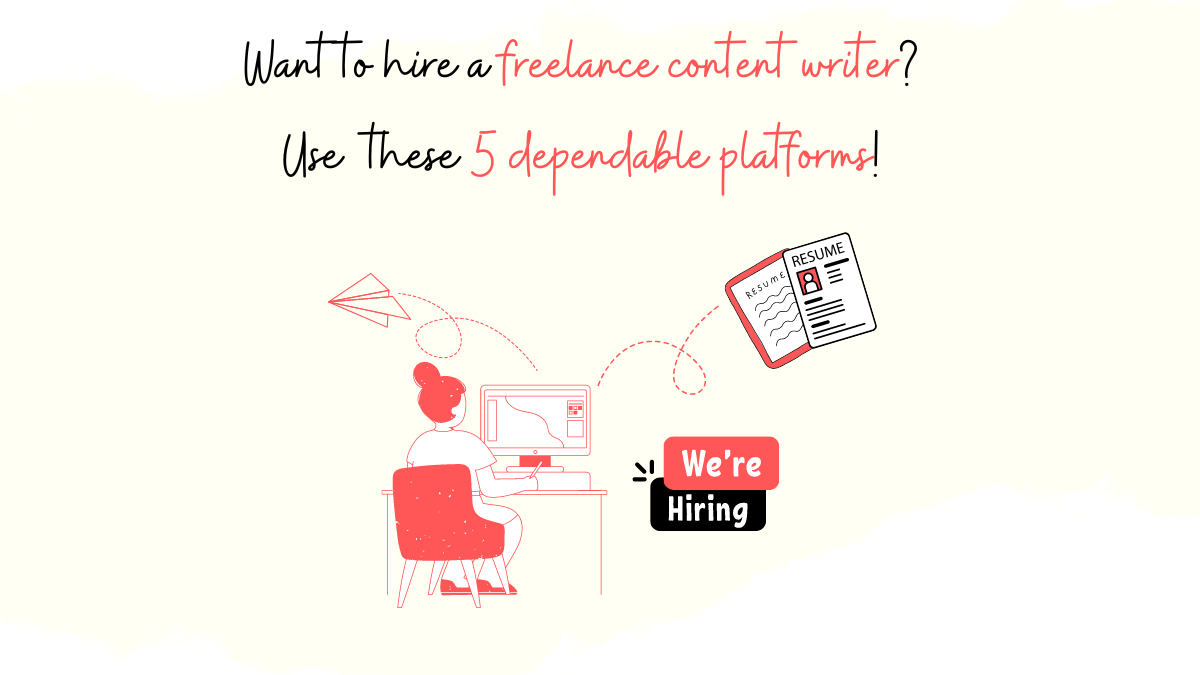 Getting Content Right
Current Trends
According to Content Marketing Institute (CMI), the top three organic content distribution channels used by B2B/B2C marketers are social media, email, and their organisation's blog/website. So much so that, according to HubSpot, 71% of marketers say that targeting strategic keywords is their top SEO tactic.
But there is a lot that goes into great content before hitting the publish button.
Strategising Content Creation
You need to create a strategy around content creation, its distribution and providing editorial inputs to publish high quality content.
As a business owner, you have to be clear on:
What type of content your organisation is planning to publish – Top/middle/bottom of the funnel
Ensuring that the format of content – such as listicles, how-to, explainers, press releases, etc. matches with the intended objectives of your blog posts
How much time you will dedicate towards crafting the content, which isn't a cakewalk either. Statistics state that the average duration to write a blog is just over four hours!
If you've thought of having a rock-solid content marketing strategy, you're in good company. 82% of marketers are actively investing in content marketing according to HubSpot. And 81% of marketers view content as a core business strategy according to a survey conducted by Content Marketing Institute (CMI).
Setting Up Your Content Marketing Team
Objectives
A dedicated content marketing team will help you achieve the following:
Establishing thought-leadership
Building relationships
Attracting customers
Boosting sales, and
Building brand awareness
Hiring
With so much at stake, if producing content in-house isn't up your alley, outsourcing is the way to go. Don't fret it, content creation is the most outsourced content marketing activity among B2B marketers according to Content Marketing Institute (CMI).
You must be wondering, what should you look for while hiring a freelance content writer? Additionally, where do you search for available writers for hire?
Skills
In the right article writer you're looking for communication skills, a go-getter attitude, creativity skills in conjunction with writing, editing, proofreading, and copywriting skills. The candidate also needs to possess the skill to incorporate the right SEO keywords into the copy to attract the right audience while providing their writing services.
Remuneration
Let's take a look at how much it will cost you to bring onboard different freelancers.
Content Writers
A content writer is someone who tackles content writing full-time and creates website content for businesses as a freelancer or as an in-house writer.
According to Salary.com data, in India, the average Specialist Digital Content Writer salary is ₹1,849,606 per year
According to ZipRecruiter, the average annual content writer salary in the United States is $50,109 per year, and the average hourly wage is $24/hour.
Copywriters
A copywriter is someone who writes copy – content that's designed to sell.
According to Salary.com data, in India, the average entry-level Copywriter salary is ₹568,937
According to Salary.com data, in the United States, the average entry-level Copywriter salary is $53,096.
Freelancers
They are typically paid per deliverable (a flat rate per content piece) or per-word (for example $0.10/word). The data varies wildly though. Freelance writers typically charge $0.05/word – $0.15/word range.
According to Indeed, the average salary for a freelance writer is ₹26,020 per month in India.
According to ZipRecruiter, the average annual freelance writer salary in the United States is $63,213 per year, and the average hourly rate is $30 per hour.
Pro tip: If you need 30 standout SaaS growth hacks to attain double the growth for your SaaS business, fill out the form below!
How To Find Freelance Writers
Here are 5 sites we recommend for hiring freelance writers.
About Upwork
Upwork is one of the world's biggest freelance work marketplace. It has a credible and voluminous user base, and helps connect millions of businesses and independent talent around the globe.
How it works
Sign up, post your project, review proposals to find the right independent contractor or agency for you.
Payment
With Upwork you can schedule hourly contracts, fixed price contracts based on milestones, and project catalogue contracts based on project approval.
About WriterAccess
WriterAccess uses AI-powered tools to find talent, optimise content, and streamline workflows.
How it works
It deploys an AI-powered writer search that uses text analysis to match you up with writers that align with your tone and style. Finally, it uses a star rating system to find talent in your budget range.
Payment
WriterAccess has three monthly pricing plans tailored to customers needs.
LinkedIn
About LinkedIn
LinkedIn is popularly used for professional networking, and career development. It allows job seekers to post their CVs and employers to post job openings.
How it works
You can access LinkedIn from a desktop, or its mobile app. By creating a LinkedIn profile you can showcase your professional experiences, skills, and education. Users can tap into the vast network of professionals, companies, and groups within and beyond their industry.
Payment
LinkedIn offers a free, basic membership to anyone who wants to build a professional online presence. Their paid subscriptions include marketing, recruitment, sales, and learning products.
About Superpath
Superpath's Slack community consists of 2,500+ content marketers in the industry. It conducts AMAs, discussions and members provide support to one another.
How it works
Superpath helps you to connect with content marketers from companies like Udemy, HubSpot, ahrefs, Shopify and more. It allows you to have meaningful conversations about skills, jobs, projects and networking.
Payment
Superpath's Slack community is free to join.
About Twitter
Twitter is the go-to platform for businesses to gather insights on the evolving trends and happenings on topics closely related to their objectives. Statistics show that Twitter has close to 220 million annual total users.
How it works
Consider the microblogging platform as an avenue for reaching out to thought-leaders for collaboration rather than the traditional route. Twitter can significantly cut the noise and help you find the right talent.
Payment
Twitter is a free to use platform.
Parting Words
We understand that content marketing is hard to crack. Concurate is here to help. We are a content marketing agency that brings business, not just website traffic. We curate the best content as per your company's requirements. If you need any help with the content marketing strategy, book a call here.
If you wish to read more goodness, subscribe to our newsletter.
We send value to your inbox only once in 15 days.