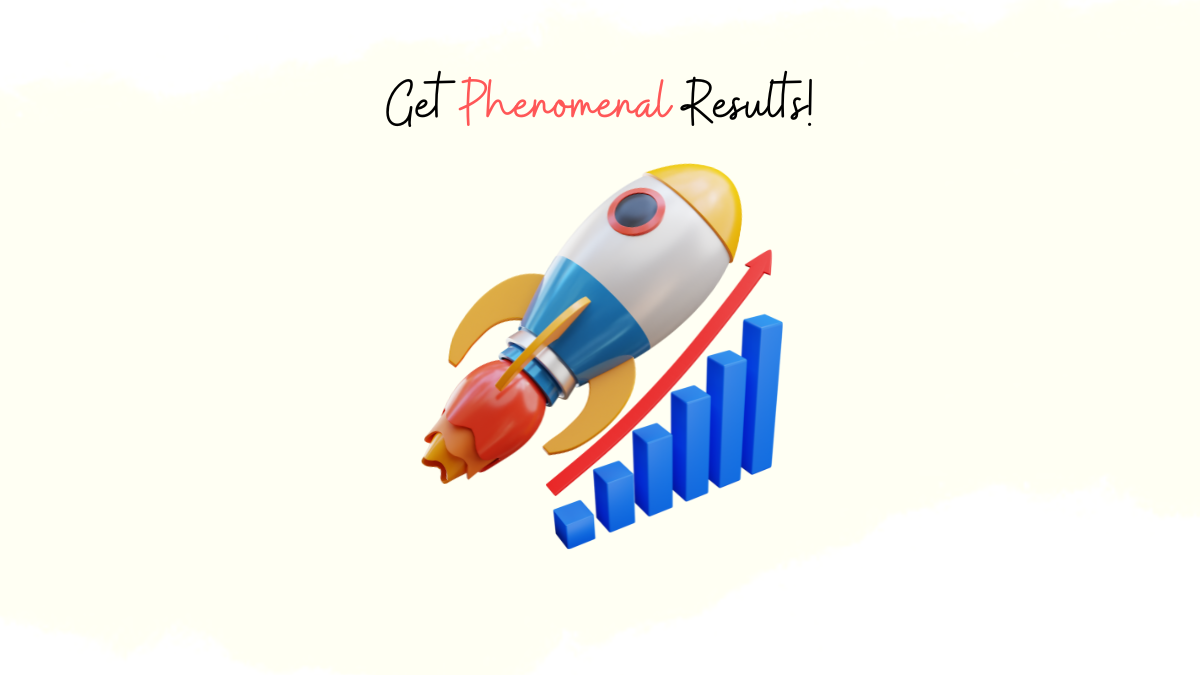 Grammarly – 20 million users
Dropbox – 15.48 million paying users
Canva – 55 million monthly active users
How the hell did they pull this out?
By using a creative mix of marketing strategies and actionable growth hacks.
You can also get phenomenal results by using the right tactics!
With the help of this article's 30 SaaS growth hacks, you will be able to:
Generate awareness around your SaaS product
Acquire more users for your SaaS product
Convert freemium users to paid users
Delight users and get referrals
Stay ahead in the game and learn moves from star players besides practicing your own!
#1 – Use Triangle Trick to Rank on Google
If you fix two ends of a triangle and move the third one freely, you get an infinite number of triangles.
We know, we know! You are thinking – "So?"
So, the infinite possibilities is a well-known fact; however, it holds a secret to a fantastic growth hack for scalable content creation.
Let's learn how with an example.
Search for '[any company name] patents' on Google like: 'Apple patents', 'Tesla patents', 'Samsung patents' – you are sure to see a result from Justia in the top 10 Google results.
Justia is a legal information portal. Monthly, hundreds of people search for patents by big companies.
Inspired by the Triangle theory, Justia fixed the word "patents" from "XYZ patents" and kept on changing XYZ to generate hundreds of web pages. Each page lists the patent-related information for one of the most searched companies on Google.
Justia updates these pages every time a new patent is issued for the particular company.
Hundreds of web pages that provide answers to user queries and are regularly updated is what you need to rank on Google.
If 'work smart and not hard' had a face, it would Justia.
To conclude: Fix a few keywords and change a few >> Understand searcher's intent >> Create a template >> Publish >> Publish more.
The Google algorithm is tricky, but you can have a gentle swim if you take care of a few content parameters.
#2 – Avengers Assemble
The mission is to get ranked in top 5 products of the day on Product Hunt.
A quick introduction: Product Hunt is a community-driven website that allows SaaS founders to place their products in front of influencers and early adopters.
And you can be on the top of the "Product Hunt Feature List" on the day of your product launch, and for that, you need the help of your friends, family, colleagues, community members – the real avengers.
Hope you now find the subject line more relatable 🙂
Coming back to making a buzz on product hunt…
Right timing and community support can help you multifold your SaaS product's visibility
Timing:
Good days – Tuesdays and Thursdays (Less competition and greater availability of people)
Good time – 12:00 noon IST (Little birdie says – That's the time when Product Hunt clocks are reset for day's rankings)
Community Support:
Rules are pretty simple, you need your avengers to upvote for your product within 24 hours of launch and invite others to join to do the same. (The number of upvotes we are looking at here ~500)
Also, make sure your avengers are using product hunt for quite some time before your launch. So it's a planning of weeks if not months. Better to join communities of people active on Product Hunt.
And here is how all the efforts if in sync can bring results…
The number of upvotes and comments on Product Hunt will get more visibility for your product on Product Hunt. To rank at the top the product needs to be a hero too. Community support is just for the push to the right audience.
We are free advocates for Product Hunt (we wish we could get paid).
But the website can considerably add momentum to your product launch.
So, don't miss out on this platform and get started today if you haven't.
#3 – Get on the other side of the table
Podcast…
Start your podcast. Invite industry influencers.
Podcasting is a fast-growing industry.
You can connect with potential customers directly, develop authority in the industry, and ensure the prospect understands your company's mission and vision.
Eventually, it helps you establish a unique voice for your business in the long run.
Earth's joys and heaven's blessings combined :). Not just that there are many more direct benefits.
Let's do some Math here. Say you started a podcast today focusing on a core topic that makes sense for your business and will resonate with your customers. If you publish 3 episodes a week, this time next year you'd be looking at 156 episodes.
Those 156 podcast episodes could then become:
156 videos to build a YouTube channel
156 articles for SEO to help build traffic to your site
156 clips for social media to build your following
156 quotes to pull for LinkedIn or Instagram
You could turn all that content into a book
You could only invite your dream customers on the show and secretly be
building relationship starters for your sales team …
You could learn from the best episodes which content your audiences wants
and build an event around those topics
156 people and people in their networks aware of your SaaS product
And the list could go on forever.
Technology has democratized publishing, let's make the most of it.
Don't wait to get published vs. be the publisher.
#4 – Make it so slippery that people just slide in
A short story about frictionless SaaS tool trial.
So I keep exploring tools to level up our marketing endeavours. This time I was looking for SEO related tools. We usually use SemRush, SurferSEO, MarketMuse etc.
During my search, I discovered Ubersuggest, an SEO optimization tool, and I didn't even realize when I got inside the tool.
They did something very smart.
You generally expect tools first to ask you for signup –and request information like email, name, role, company, company size and what not.
But Ubersuggest directly gave me a search box to do keyword analysis and showed me the result.
Without doing any signup, I was already in the tool.
Gradually, I even signed up as the tool was offering an insightful report.
You may ask–what if the person tries the tool but doesn't sign up. There could be many reasons:
The person didn't find what he was looking for,
The person didn't see enough value in the tool,
Maybe the person and your product are not a right fit etc.
However, you always have an opportunity to capture the contact details of the person by offering something valuable.
So the bottom line is, can you make your experience so smooth that people fall for your tool.
#5 – I am here, I am there, I am everywhere
That's how your SaaS product's presence should feel.
Create listings on the major SaaS/software directories like G2, Capterra, TrustRadius, and many more. We have actually observed leads coming in from G2 for our clients.
A pro tip here – optimize your listings by:
filling each and every field in your product profile,
add snapshots and demo videos,
collect reviews (incentivize if needed),
timely update the information,
and engage politely with the reviewers.
We have observed two more advantages of listing on G2 besides discovery on the platform itself:
G2 runs a lot of paid ads – this adds to discoverability of your SaaS product if it matches the query
G2 requests reviews on your behalf from genuine users in exchange of $10 Amazon voucher
Another good part is – smaller directories pull data from larger ones, which means that by creating listings on the major sites, you'll also likely begin showing up on smaller directories automatically.
Listings are a great way to create a ripple around your SaaS on the internet.
#6 – Your customer gets $5, his friend gets $5 and you get both of them
It doesn't matter how fantastic your product is; most people will never recommend it unless you reward them.
Some facts:
Paypal created history with $20 reward for every new user and user recommendation
DropBox saw 3900% growth in 15 months by giving 500 MB free storage each to referrer and the person referred.
Taxi giants like Grab and Uber used referrals to get more users – first user $10, every referral $10
Facts suggest that a robust referral program can help you reach potential buyers at a flashing speed.
And, if you're not using a referral program, you're leaving money on the table.
So, go ahead and set up your SaaS referral program.
A pro tip: Reward both the recommender and the recommended.
(Because when sellers from companies like AmWay or Oriflame try to sell you more stuff – you feel tricked. You feel they want to sell you more to enjoy rewards and incentives offered by their companies)
#7 – Create tiny bridges around your SaaS
Your customer is struggling to solve one big problem.
Can you break it down?
Can you provide solutions to smaller bits of the problem?
Can you create tiny tools as solutions?
The ones that do not require a sign-up on your SaaS tool?, but act as bridges to your SaaS product.
For instance, take HubSpot, the various tiny tools including:
Website Grader
Blog Ideas Generator
Email Signature Generator
Make My Persona
Invoice Template Generator
Here is how such tools help HubSpot:
Easy discoverability on Google
Low friction engagement from the target audience
More leads to nurture
More trials for their SaaS offerings
Brand building
So, are you ready to create these bridges for your SaaS?
#8 – Your email signature needs a pep-talk
Dear email signature,
"The rules, structures are barriers to the mind. You can be whatever you want. You are an email signature not because you are an email signature but because you were told you are an email signature. You can be more than a space for name, designation, and email id. You can be a link to the home page, a free demo, or social media. You can serve a higher purpose by being a space for an ebook, guide, informative blog, industry research, or case study. You are not just a personal email signature but a serious marketing opportunity."
*******************
phew…I hope that motivates your email signature.
For further inspiration, here are a few examples of email signatures by HubSpot
that are much more than just signatures:
#9 – Give Recognition Get Visibility
Problem at hand – Low Budget SaaS Awareness in Target Audience for one of our clients.
Paid ads were out of question. Organic content marketing takes time – which we were already doing.
We were thinking hard – how can we put a word about SaaS in the ears of the target audience.
In the brainstorming discussion, we came up with an idea – compliments are great conversation starters.
This led our way to a 'Recognition Campaign' on social media.
Since the tool reciprocates with innovation, we called this campaign "InnovatorOfTheWeek".
The channel we chose for running this campaign was LinkedIn because of the presence of innovation managers for tech companies.
Then, we short-listed companies that were demonstrating great innovation calibre via their patents and filings.
We prepared a nice write-up applauding these companies with nice visuals. And began sharing these visuals on social media by tagging respective managers from the companies.
Guess what?
The people and companies we tagged loved our post, commented, and shared it within their circle. We started getting some social shares that boosted the SaaS tool's visibility amongst the right audience.
#10 – Leverage the new SaaS – Social as a Savior
Why is LinkedIn a gold mine for SaaS?
It's the web of professionals – from freshers to Fortune 500 decision-makers, everyone is present on LinkedIn. There is a good chance your target SaaS users are there too.
The best part?
More often than not, they're scrolling through actively looking for valuable content in their niche to read.
Valuable content – content that can change the way they do business.
And there you have it – The opportunity to outrank your competitors with the Content.
Easier said than done, right?
Time for actionable insights!
To be considered as the favorite voice in your niche, follow the steps below:
1: Make your profile stand out.
2: Add the known ones first
3: Ask for their recommendation and an upvote to the skillset
4: Find famous influencers/industry leaders and follow them
5: Put a valuable comment on their posts and engage with other commentators
5: Find profiles that fit your "ideal buyer persona" and add them to your network
6: Make a content strategy on what to post from your profile. It can be a report, an opinion on the current news, ebook, guide, tips, tricks, or anything that resonates with your audience and is valuable
And once you implement the above steps, you will be on the feed of people interested in you and, after that, your SaaS.
Engaging with your audience and influencers is the major activity you will do to leverage Linkedin to its fullest potential.
Here are a few guidelines to keep in mind while commenting:
Be professional no matter what.
Do not slander, criticize, or insult other commenters
Check grammar, punctuation, spelling before submitting comments
Be sure to keep it relevant to your area of expertise
Be generous, gracious, and polite
Don't self-promote too much
#11 – Sign-up forms need not be boring
As one of the most excellent salesman and advertisers, David Ogilvy once said,
"You know you can't bore people into buying your product; you can only interest them into buying it."
And it implies every step, including sign-up pages of your SaaS tool.
Why don't you experiment with a sign-up form like Groove did when they started.
After testing a couple of approaches, they settled on a signup flow that required users to invite three friends to access their beta.
While the number of initial subscribers (non-invitees) dropped when they did this, they still got about 30% more subscribers per day after invitees responded to their friends' posts on Facebook and Twitter.
As long as you make it easy to make the referrals, there's a good chance you'll see a significant net gain in signups.
Other than that, think of putting creative questions, reducing the form fields, allowing signup using their social media, etc.
But whatever you do – think of just one thing.
"Are you going to bore your visitor, or make them find it entertaining"?
#12 – Contests that are no less than Squid Game
Just kidding 🙂 Squid Games would be extreme.
Do you remember when you were a kid, you studied hard against your wish just because your parents promised a picnic if you got good marks?
Well, adults are no different.
Rewards are a great motivator, and a rewarding contest can be a great way to boost visibility for your SaaS product.
The contests could be as simple as
captioning a photo,
commenting,
completing a survey,
referring a friend,
or sharing a selfie with your campaign theme.
The giveaways can be discount coupons, beta access, free trials, social shoutouts, etc.
Here is a great example of how Gong.io conducted a contest on LinkedIn and achieved phenomenal results.
In 2019, sales conversation intelligence platform Gong.io embraced the spirit of holiday giving through a contest that featured popular sales books as prizes.
The objective of the giveaway contest:
Gain LinkedIn followers
Create brand awareness
Strategy:
– Gong.io's employees created a short video around sales-related books, and in the video, they talked about how these books will benefit people working in sales.
– They offered these books for free to their audience.
– The only rule was the audience had to comment with a one-word response in the video posts to certain easy and interesting prompts.
– The comments helped with the engagement of the posts
– Eventually, the LinkedIn algorithm did wonders, and these videos started receiving massive traction
Amazing Results:
Within 30 days of launching the giveaway, Gong saw –
– 85% relative increase in LinkedIn Page follower growth
– 194% increase in likes
– 108% increase in shares
– 6,893% increase in comments
Social media contests, if used correctly, can help to grow your email list, trial signups, followers, engagement, and yes, even increase sales.
#13: Use Hello Bar to Know Who Visited Your website
You just created a lucrative offer around your SaaS – "Say, a lifetime subscription for 100 USD only on Black Friday". And, you know people visiting your site will definitely go for it.
Or, say you came up with a valuable piece of content – a guide, template, or ebook. There is a good chance your website visitors would be interested in it.
You can use a pop-up window, but some people find these pop-ups very annoying.
Solution: Go for the hello bar instead
What the heck is a hello bar –
A hello bar, also known as a floating bar or banner bar, is a bar that sits on the top or bottom of your website, often below the main navigation bar.
The idea here is to make sure that the website visitor shares their contact information in return for something valuable.
A pro tip: Add it to your calendar to run sales offers on expected days of the year like Black Friday, Singles Day (11:11), etc.
For the rest of the days, use this prime property on your website to offer some valuable content.
#14: Make your free users as secret influencers
Quick fact –
You know you aren't the only one talking to your target audience.
Other than your competitors, your existing free users communicate with a whole lot of people through their emails, their SaaS tools, website popups, chatbots, social posts, etc.
And some of these people with whom your current users are communicating can be a good fit for your product.
So why not use this opportunity by being a part of their communication.
Let me show you some of my observations:
I received an email in the morning. And at the end of the email, I saw this Message:
And I was curious to check what Superhuman is. So I checked it, and bang on!
I learned that Superhuman is an email client.
Did Superhuman advertise me directly?
No!
Indirectly, yes, very much, and with social proof, someone in my inbox is using this tool.
Here are a few more examples:
The hack is not rocket science, but it can bring you some fantastic results if used correctly.
So, the moral of the story: Bring branding elements on the free versions of your product.
Wishing you more reach and leads!
#15: Earn Echos of Your SaaS Product on Twitter
Most of your users will love it if you have a good SaaS product.
But not everyone will tell others about your SaaS product unless you make it easier for them to do so.
And this brings us to our today's hack.
"Make it easier for your visitors to talk about your product on social media."
Imagine your user wants to share how good your product is; here are the steps
they have to take:
Write a post
Find your handle
Finding an image maybe
But most importantly, a push to share on social
What if you can reduce all the steps and get some free social shares and shoutouts.
Here are a couple of examples:
Twitter Gems
'Twittr Gems', a repository of popular Twitter threads, makes it effortless for its evangelists to give 'Twittr Gems' a shoutout on Twitter. All its users need to do is click on a button. A pre-composed tweet will appear with the SaaS product page link and Twitter handle. The user may choose to modify the tweet or share it as is.
This brings visibility for the product from the user's circle.
Buy Me a Coffee
'Buy me a coffee' does something similar where it offers new users to share their profile on Twitter.
How can you do the same?
There is a tool called 'clicktotweet' that can help you with this hack.
#16: Outrank your competitors with this brilliant hack – Get Found!
Unless your SaaS belongs to an entirely new category, you can easily capture your target user's attention by writing SaaS listicles.
Most of the time, people with a buying intent will be searching for things like "Top [your SaaS category] software" or "5 alternatives to [an expensive SaaS tool in your category].
What you need to do is pack all the information about various tools in your listicles like – functionality, USP, features, pros, and cons, reviews, etc.
So, when the target user is exploring various SaaS tools in your category on Google, they land on your article. They get to know about your SaaS. How it can benefit them. Based on their liking, they may choose to explore further.
Here is how we helped our client to get quality leads by targeting prospects with buying intent and publishing listicles –
We figured out our client's prospects search for "financial investigative software," "financial investigative software 2021", so we produced a listicle around it.
And, the listicle ranks on the first page of Google USA
So the bottom line is – make it easy for your users to explore SaaS tools in your niche. And, you can immensely benefit from this good karma.
Here are a few topic suggestions to begin with:
Top 5 differences between [Your SaaS] v. [Your Competitors]
Top 5 alternatives of [Your Most Popular Competitor SaaS]
Top 15 [ SaaS Category ] 2022 to Excel at [ A pain point ]
We hope you find the hack helpful, and we wish you more success with it.
#17: Wait… Don't go!
Just as you are about to leave your house, and you hear –
"Your favorite cookies are here", chances are you will stop for a few seconds to look at them.
And that's how your visitors should feel when they are about to leave your website.
So the hack is –
Re-engage visitors just when they are about to abandon your website and convince them to stick around a bit longer with a targeted, valuable offer.
This offer could include an eBook, whitepaper, coupon, newsletter, blog subscription, free trial, or just about anything else.
A word of caution here – While this is an opportunity for you, it can quickly appear spammy or jeopardize a brand's reputation if done incorrectly.
Therefore, it's essential to consider the visitor and their experience when implementing an exit popup on your site and then customize the popups.
To do so, track the information visitors consumed before seeing this popup. You might have to play around with advanced features of CRM like HubSpot and WordPress to track the time and movement of visitors around the site.
You may then want to implement a specific popup based on the page the user is abandoning.
For example, if a visitor has spent time on your products and pricing page, you may want to offer them a coupon or free trial within your popup on that page.
Also, give visitors a choice.
And don't try to trick by making it hard for the visitors to find the exit button.
Here is an example of an exit-intent popup from kissmetrics.
Notice the color contrast of their "yes" and "no" buttons. The "yes" button stands out while the grey "no" button is clearly visible but less appealing.
#18: I asked for Mango, and I got Orange. Nonetheless, both are fruits
You and your competitors are probably paying for Google Ads to appear for the same most searched keywords.
It's expensive to appear for each possible search term to outrank the competitors.
However, even with a limited budget, you can maximize the returns on Ad spend by choosing the keywords wisely.
Go head-on!
Directly use a competitor's brand name as a keyword.
I.e. "Be found when your target buyer is searching for your competitor"
[T&C – The competitor needs to be the popular one.]
Wait..Don't step back…
Yes…it is legal to bid on competitor keywords.
Google has no rules against ads shown for a competitor brand.
Check out this example:
'Shortcut' – a project management tool that's specifically designed for software development teams, appears in Ad when you search for 'Trello'. Trello is one of the most searched project management and team collaboration tools. So here, 'Trello' is the Mango and 'Shortcut' is the orange. 🙂
Spending on Google Ads to rank on a competitor brand name can be a great growth hack.
However, for full-fledged growth of your SaaS, you need a combination of ads, blogs, guest posts, and more.
#19: That 'Aha!'😍 Moment💲
When a user steps into a SaaS product, they have two concerns:
What does the platform do?
The answer to this question is what brings about that 'Aha!' moment.😊😍
How can the platform help them achieve what they want to do?
If the answer to this question is positive, the user is one step closer to activation (a free user ready to become a paid user). 😊😍
Let's put this into context:
You might have heard about Canva.
In case not, Canva is a super-easy-to-use design platform, even for non-designers, that has reached 1.5 million paid subscribers to date and is growing.
How did they achieve it?
Let's map how Canva users got their 'Aha! moment' and became paid users.
What does the Canva do?
Canva helps users create social media graphics, presentations, posters, documents, and other visual content very easily even if they are not pro designers.
And most of these fantastic features are for free.
This brings the "Aha!" moment.😊😍
How Canva converts free users into paid users?
Canva is a lifeline for Social media managers.
And to excel in their work and save time, social media managers need features like:
Media resizers that can change the format for the same content to fit on
different social media platforms
High-quality visuals
Visually catching templates
Brand-specific fonts and color palette
Automatic scheduler
Spoken presentations and videos
And whenever the user tries to accomplish any of the above things on the platform, Canva triggers them to become paid users. All such premium features are marked with a crown, something like this:
And the above triggers act as an activation moment, where social media managers understand the value of Canva.
And these in-app triggers have been a hack for the growth of Canva.
So the conclusion is – Find what will give your free users an "aha" moment so that they explore further, and then put the triggers to become pro at the places where it hits them the most.
#20: Don't make them wait…
As a child, I loved going to my maternal grandparents.
Although the trip to their place was long and exhausting, I had fun simply because of all the coloring books and activities my Mom had prepared for the journey for myself and my sisters.
Like any wise mother, she knew that she had to keep us occupied to keep us from driving her crazy.
But, if "times flies when you're having fun," then the opposite of that is also true.
And this brings to the reason I am writing this email.
We hate to wait.
And when you have a user who had already onboarded your SaaS platform, and
he is onto achieving tasks like:
Uploading a video
Sending a file
Rendering
Assembling multiple tasks
Or any other tasks where speed is a must, the user won't have a happy experience waiting.
And in the era of competition, users won't take a second to look for other options after this frustrating experience.
Best Possible solution?
Ideally, there should not be a delay from the tool's side. But that is ideal.
Next best solution?
Think like my mother…
Find ways to keep users engaged and stick to your product while they wait.
This could be offering users to read a few interesting facts, telling them what's going in the background, showing them memes, playing a song, etc.
Just ensure they don't get frustrated with the wait time.
Here is an example from a tool, IP Toolworks, an effective tool for patent attorneys, showcasing interesting insights while the user uploads the file:
We hope your users love your tool and spend more time with it through the above hack.
#21: Don't ask for too much!
Humans are lazy and need strong motivation to take any action.
And as Newton told us, we like to stay in the state we are in.
So, if we are scrolling through LinkedIn, we just want to stay on LinkedIn for a while.
We don't want to switch from our usual scroll on LinkedIn to go on a different website.
On top of that, if that different website is going to ask us to type in something, our brain and fingers show high resistance.
However, when you are running a LinkedIn ad campaign, you need the targeted audience to take some action – like filling out a form to request a demo.
So, how can you win against the laws of nature here?
You can't, it's better to go with nature – use LinkedIn forms that don't require users to leave LinkedIn and are auto-filled by LinkedIn. After all, LinkedIn knows a lot about you – name, email, etc.
When a user clicks on a LinkedIn ad, an auto-filled appears as shown below:
You see, you got the information without giving much trouble to your audience.
Moreover, users might trust LinkedIn moreover your website with their data.
A pro tip here: Offer a solution to your target user's pressing pain point in your LinkedIn ad campaign; the chances are much higher they would click on it.
#22: Right Message Changes Fortune
Storytime…
A blind man sat on the steps of a building with a hat by his feet.
He held up a sign which said: "I am blind, please help."
There were only a few coins in the hat 🙁
A woman was walking by. She took a few coins from her pocket and dropped them into the hat.
She then took the sign, turned it around, and wrote some words.
She put the new sign back so that everyone who walked by would be able to see.
Soon the hat began to fill up. A lot more people were giving money to the blind man 🙂
Wondering what did the woman write?
Here is what she tweaked to the board:
"It's a beautiful day and I can't see it."
Did she change the truth of the previous message on board?
No.
She said the same but in a different way.
Both signs told people that the man was blind.
The first sign simply said the man was blind.
The second sign told people that they were so lucky that they were not blind, which did wonders for the blind man.
And that's what powerful messaging can do.
But, how can you bring out that core message that shows how your tool brings value to your target users?
To start with, here is a value proposition template that will do the work for you.
We hope the template helps you figure out your value proposition.
Here is how we have defined our value proposition:
We created Concurate, so that you don't have to go chasing the customers.
#23: Who does not like to be a part of a VIP club?
Superhuman, an email app that charges just 30$/month, is now valued at $825 million despite never formally launching its email app.
Whattt…? Howw…?
We also wondered …#?!#@
And after digging deeper we found the secret to Superhuman's immense popularity.
It's EXCLUSIVITY.
You won't find the Superhuman app in the App Store.
If you want to use or try superhuman you need to request an existing user for a recommendation to skip the queue.
And, that's not it.
Even if you cut the line, you are subject to a 4-step onboarding process, where you can be denied access if they don't meet the right qualifications.
And once you are finally on board, you would feel your email experience as playing a video game.
That's how good the product is!
So, here is what you need:
Heroic Product + Ability to create FOMO
If the product is a hero, the users would brag about it!
For example, superhuman got exceptional reviews from big shots like the CEO of Crunchbase and head of brand at Notion.
And, when this bragging comes from influential people – the crowd gets anxious about trying your product – no one wants to be left out.
Hope you liked the hack!
#24: More PDFs mean more email addresses
This happens often.
Some visitors on your website may have found your blog exciting but are running out of time, and they leave the site.
And there, you lost an opportunity to convert a curious visitor to a subscriber.
Solution?
How about converting your blog posts as a PDF (bonus content) and suggesting visitors get it directly to their inbox?
It's the easiest and one of the most effective ways to get the email addresses of people visiting your website.
The blog articles you wrote already are your work subjects, which means that you do not have to shed more blood, sweat, and tears to create new content. Instead, simply take your best articles or latest blog posts and convert them to PDF.
We did use this strategy for one of our clients, and we were able to get 27% more email subscribers.
Bonus Tip:
Upload your PDF to a few different places online, such as Scribd, Slideshare, and social media platforms other than your site.
Hope you liked the hack!
#25: Who doesn't love a good bargain? Timing matters
Your marketing team worked hard to bring users to the pricing page.
Mind you – a visitor on your pricing page often has a buying intent.
But without taking any action, he/she may leave the page.
There could be n reasons for them to leave the page, but you lost an opportunity to gather contact information about a probable customer.
Most importantly, with such high competition around, the visitor might have been persuaded by your competitor after leaving your site.
Won't it be great if you could capture lead information on the pricing page?
Well, here is your simple hack to handle it.
Put a discount coupon pop-up, where visitors need to sign-up to avail of the discount.
*T&C – Discount code available only via email*
Yes yes… we get you… you have a genuine concern… not all visitors will avail the offer at the moment. However, there is a good probability they would want to save the discount code in their email for future use.
For instance, here is how I was convinced to sign-up for the discount code.
We were looking for a PR partner agency for one of our client's campaigns, but we only submitted our details to this particular agency. All thanks to this one pop-up:
We were looking for something that fits our budget, and who doesn't love a good bargain?
We hope this hack helps you get the email addresses of serious buyers.
#26: Your SaaS website needs a Hero
Did you know there is a salesperson in your team that works 24×7?
Did you start wondering and taking on wild guesses?
Let me help.
It's your website.
The website developers often tick headlines, features, benefits, social proof, Calls-to-Action, and resources on the homepage to ensure that your 24×7 salesperson doesn't lack competency.
But they miss out on adding a significantly lesser-known yet deciding element to
the site.
A Hero Image.
A hero image is a large banner image or illustration at the top of the home page. It serves as a user's first glimpse of your company's USP because of its prominent placement on the website.
But why do you need a Hero Image?
People are more receptive to "show" than "tell".
A hero image can be an excellent way to highlight the USP. It can also help you establish a connection with the website visitor.
And why would you want to miss out on giving a positive first impression to your
website visitors?
A Pro Tip: Provide Hero Image about what the headline offers to help users buy into the concept.
Here is an excellent example of it:
Including a hero header in your website can be a great way to catch the user's attention as soon as they land on your website.
We hope you engage better with your website visitors using this hack.
#27: A win-win deal!
Everything is ready.
A new product, new features, and new market.
All you need is to create a buzz around your SaaS and some quick wins and reviews to grow faster.
And here's how you can do it –
How about finding someone who might need your product and is a famous blogger also within your niche?
Offering a free premium account to them in exchange for a genuine review with their audience can be your key to the buzz!
Famous bloggers can be just as influential as press coverage – and their audiences represent an untapped resource of potential users.
And if they share the review with their audience, it will likely be a funnel of a whole ton of new traffic towards your product.
#28: Beat them at their game
Fact…
Google shows those web pages in top results that are recommended by many other authoritative websites
Which means – the content is good and others have recommended it for it's goodness!
This leads to the fact that…
Only great content is not enough.
After all, Google senses your content from both eyes and ears!
Here's how you need to do:
Pick a topic around which your SaaS solves a problem.
Search on Google to find top results around that topic.
Find out which websites have linked to those top results.
Prepare an article that's

Longer
More recent
More engaging
Backed up with data
Visually compelling

Go to the authors of websites that have links for the top articles. Request them to link to your article instead of the top pages you aim to beat. You may need to negotiate in different ways to make this happen.
Soon, you would find your piece of content in top results. And, top results on Google don't go unnoticed. Thus bringing your content piece and SaaS product more visibility.
#29: It takes two to tango
We all make new year resolutions, and being productive is one on the top.
But we are immediately confronted with dozens of tool choices that can help us stay productive.
On top of mere analysis paralysis, there are certain considerations that we need to take into account, such as
cost,
compatibility with other products,
feature functionality, etc.
and it requires a tremendous amount of research, hair-pulling, and ultimately decision making.
Here is a smart tactic that Pocket (a social bookmarking service) did to help productivity enthusiasts.
In 2015, Pocket teamed up with Evernote, Wunderlist, and LastPass to bring The Productivity Pack along with a bonus gift from The New York Times.
The productivity pack had everything needed for someone to stay productive.
The best part of the bundle was $185 worth of one-year subscriptions to each of these premium services for just $59.99.
And it was a great success for them.
This brings us to a new hack – Creating SaaS bundles for your audience that get their job done.
By partnering with related (but not competitive businesses), you can attract masses of targeted traffic to your business.
Bundle packages in the SaaS marketplace is a cost-effective and profitable business model.
We hope you make great collaborations and get more users with this hack.
#30: 2x your growth with an extra eye and ears
GetCraft, a marketplace for content, PR, and design talent, often ran into the following problem.
Their user would sign-up, and then – trip themselves up while filling in the product – and either write to support for help or never come back.
With limited development resources (we all know how hard it is to hire good developers…), GetCraft found themselves struggling to track their users' behavior and locate where most of the drop-offs happen in the onboarding.
Solution?
GetCraft used a tool called Userpilot to collect details about how the users were interacting with GetCraft. With the tool's help, they tracked their users' behavior and realized most users struggled with creating and completing their profiles.
The next step was to fix the onboarding process.
Result? The User activation rate doubled.
Game changing – Isn't it?
So, this was the 30th hack!
We hope you get more users for your SaaS product with these hacks!
About Us
We are a content marketing agency that brings business, not just website traffic. We curate well-researched and engaging content as per your company's requirements and philosophy because we believe in the power of meaningful information.
If you also want to grow your B2B SaaS business and get more leads and users, let's connect over a short call. Block our calendar today!
If you wish to read more goodness, subscribe to our newsletter.
We send value to your inbox only once in 15 days.