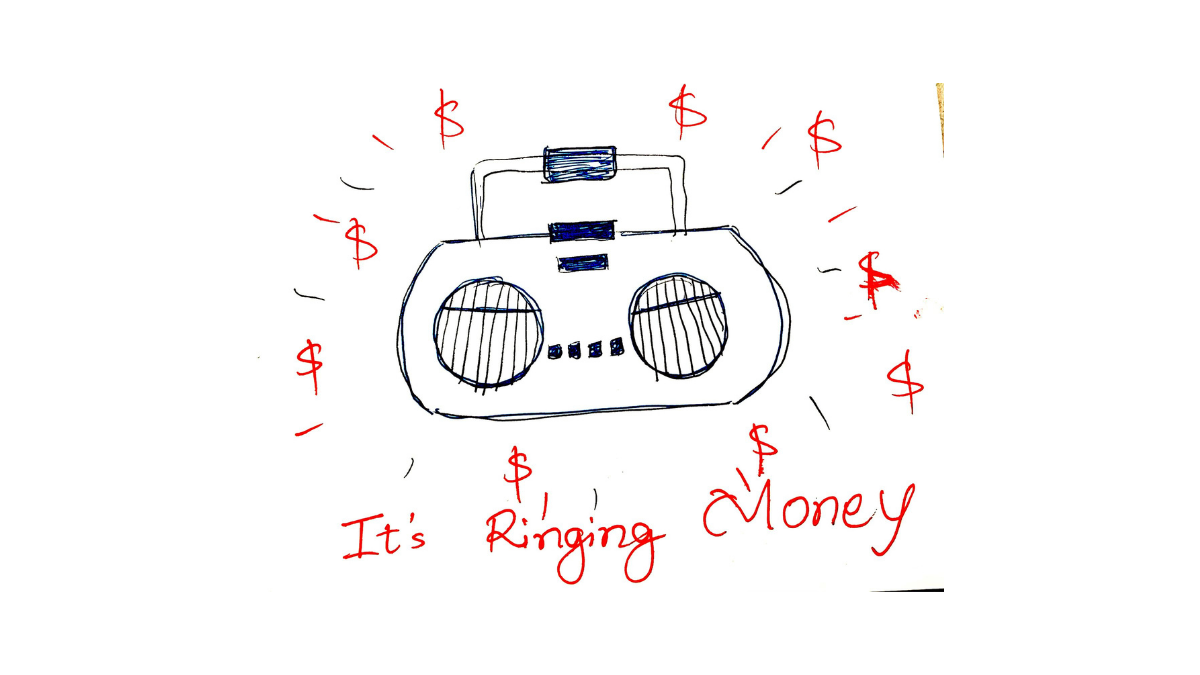 A music box helped the company sing its way to 2000 Crores INR (264 million USD) in Revenue in 5 years
From Sa Re Ga Ma's Carvaan, we learn that creating a great product is one thing; positioning it in the right market is another. This is a story of a music box that holds '5,000 timeless Bollywood songs' and has earned its parent company a revenue of over INR 2000 crores.
I was at my work desk and this urge to listen to an old classic came upon me. YouTube was the easy choice. So I ran a search for this song and stumbled upon an advertisement before the melody came alive. The ad was for a jukebox called Carvaan. And the ad told me that it was the best gift for my parents. It said it in Hindi, which I think makes it feel even better – "Mummy Papa ke liye best gift".
I don't know if it's a professional hazard or whether it was just because I was at work, but the ad got me thinking about why the company pitched the product the way it did. So I began doing some digging. And I managed to narrow down what seems like a very plausible reason for this strategic piece of marketing.
The first thing I did was analyse their sales numbers. When I did, I found that they'd made their space in a market of their choosing and their sales numbers were solid proof of their success. Obviously, I then tried to understand how they managed to achieve such astounding success in the times of streaming services where music is available in hundreds of thousands as opposed to Carvaan's library of 5,000 songs.
Sa Re Ga Ma focused its strategy on a niche market. A niche market focuses exclusively on a group that stands to benefit most from a product. This kind of marketing strategy allows a brand to stand out from the crowd, establish a dominant presence, make itself appear more valuable, and establish longer, deeper connections with its customers.
Here's a breakdown of what Sa Re Ga Ma did when marketing Carvaan – five reasons attributable to its success.
Pro tip: If you need 30 standout SaaS growth hacks to attain double the growth for your SaaS business, fill out the form below!
What Made Sa Re Ga Ma's Caravaan a Marketing Success?
Extensive Consumer Research
Narrowing down on a list of 5,000 songs from even one era of Bollywood music is no mean feat. The team studied data from 134 partners to understand the kind of content that was being consumed. 1.1 billion consumption points were identified and analyzed before the list of 5,000 songs was curated.
Identifying the Right Target Audience
The product was targeted at the generation that is not most tech savvy, yet loves to revel in nostalgia. And what better way to transport people in time than through music?
The middle-class Indian parent was the persona that was the company's prime target audience.
A 5-Step Thoughtful Positioning Plan
Target Audience
The target audience for the product were the children (the buyers 20-30 years old) of middle class parents (the users – 50-60 years old). The users were unlikely to spend a sum of INR 6000 on a jukebox that played a limited number of songs. Hence the millennials, who have huge spending power, became an ideal choice for the target segment.
Unmet Need
With the advent of digital music, physical cassettes and CDs were soon becoming relics. Access to music became easy for the younger generation but the older generation was not very comfortable with the idea of digital music.
The Chief Marketing Officer of Sa Re Ga Ma had this to say,
"Our research showed that a majority of that age group had simply stopped listening to music and it was ironic because when this population was young, there was no social media. All they had was the radio but advancements in technology took that away from them. Our research also gave us the reasons why people liked using the radio, it was owing to the device's simplicity. And that was the genesis of Carvaan."
Hence there were two unmet needs:
For Buyer
The millennials, living away from home, are constantly looking for things to gift their parents. As gifting helps them take away a little portion of guilt that they are not able to live with their parents. Gifts help them convey a gesture of love for their parents.
For User
There was a need for a product in the market that could rejoice the love for music for this chunk of people. A product that they can very easily operate.
Competitive Advantage
The element of nostalgia is brought alive with 5,000 evergreen songs available through simple controls. The uniqueness of the concept and design made it the only available product of its kind in the market, giving Carvaan the perfect advantage. Besides, the target users can operate Carvaan just like a transistor radio – something they are extremely familiar with.
Unique Point of Difference
Compared to various gift options available in the market like clothing and cosmetics – Carvaan has much more to offer. It brings a feeling of nostalgia. The songs when played lighten the mood in the house. The pitch – "Mummy Papa ke liye Best Gift" is a masterstroke. Kudos to the copywriter!
Reasons to Believe
The target market had no easy access to music any more, and pre-loading 5,000 songs that the middle class parents connected with deeply was bound to make a successful product.
Ease of use and familiar interface made it an attractive choice.
The last five years have seen sales of over INR 2000 crores!
It makes complete sense for the company to extend the range of Carvaan products and offerings. Like song libraries in multiple regional languages, Carvaan mini, Carvaan karaoke etc.
Consistent Branding
Sa Re Ga Ma is India's oldest music label released its first-ever studio recorded song in 1902. The company probably was the biggest seller of cassettes and CDs at one point in time. For over a century, Sa Re Ga Ma has been bringing Indian music to all homes in India whether it was through CDs or cassettes then and through Carvaan now. Carvaan is a great extension of the company's endeavour in keeping Indian music close to its people.
Creative Advertising
The company has come up with brilliant ads and placed them on the right channels to reach millennials. For instance, I was watching a remix of a popular bollywood song on YouTube and I saw the ad for Carvaan. It caught my 100% attention. Here is one of their super creative ads:
Observe the happiness on the mother's face while she enjoys listening to a song on Carvaan.
Accurate Channel for Distribution
The next logical step was for Sa Re Ga Ma to make the product available in a marketplace that was accessible to those who will be ideal buyers. What better place than Amazon for the generation that's at their desks and online for the most part of their day?
Sa Re Ga Ma partnered with Amazon for distribution and surprise, surprise! Carvaan became a bestseller on the site.
Today, Carvaan has expanded into various markets. It not only holds the evergreen songs of Bollywood but also has other variants like Bengali, Punjabi, Tamil, etc. Carvaans are now sold in other geographies that target the nostalgic, expat population who are constantly craving the feeling of home.
Sum and Substance
Here is how we can make the most of the inspirational story of Sa Re Ga Ma – Carvaan:
Clearly define the user and buyer
Fulfil an unmet need
Use emotion to drive sales
Stick to the ethos of your company
We are a content marketing agency that brings business, not just website traffic. Open to explore Concurate? If your organisation wants its content marketing strategy designed by Concurate, let's connect over a short call. Block our calendar today!
If you wish to read more goodness, subscribe to our newsletter.
We send value to your inbox only once in 15 days.
P.S. This story was originally published on Hackernoon.