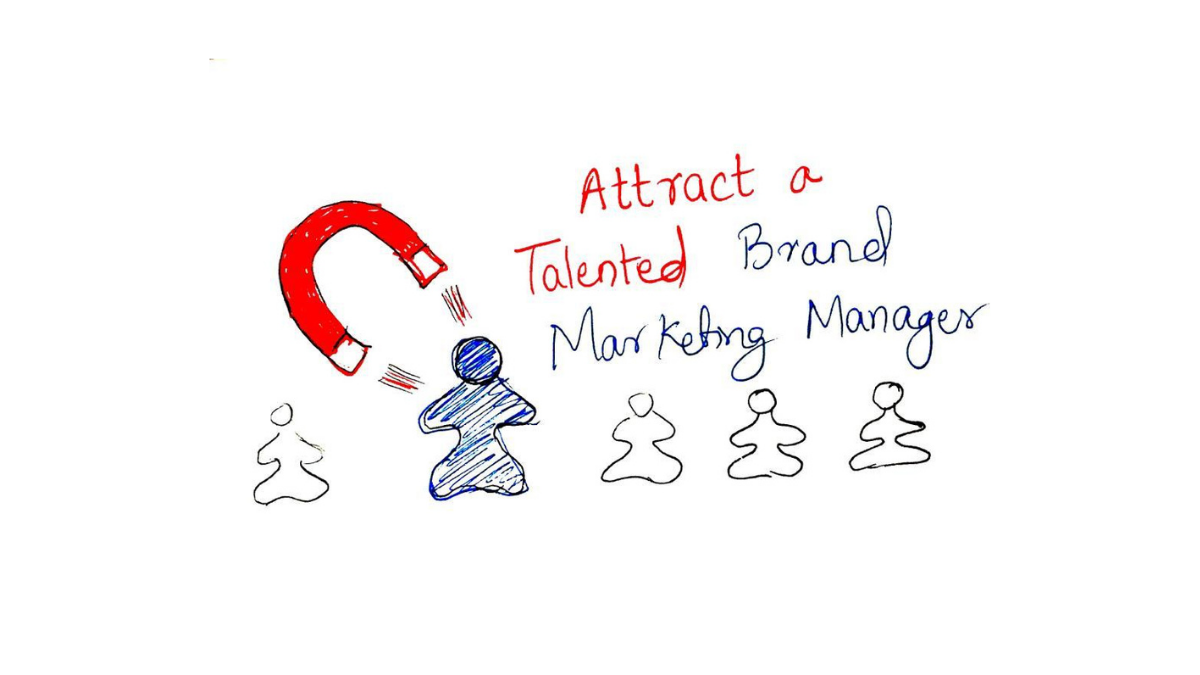 "And like most other overnight successes, it was about twenty years in the making." – Sam Walton: Made in America
Everlasting brands are not built in a matter of days, weeks or months. It is an arduous journey which requires vision, guts, and toil to create a behemoth in the industry. Every interaction in any form, happening in this journey, is branding. For instance, this 10-foot-rule is one of the many little practices that have gone into building Walmart as a brand.
"The 10-foot Rule is one of Walmart's secrets to customer service. During his many store visits, Sam Walton encouraged associates to take this pledge: "I solemnly promise and declare that every customer that comes within 10 feet of me, I will smile, look them in the eye, greet them, and ask if I can help them."
Sam Walton's empathy towards customers, openness to changes, eye-for-detail helped him create a brand that Walmart today is. We know you are also looking for a Sam Walton who can help you create a big brand for your company. We will be glad to be your companions in this search.
Search for Your Sam Walton Begins
It may seem daunting to figure out what to look for, where to look and how to attract talented brand marketing managers. However, after reading the article, you will be well equipped with all the necessary tools and techniques to find the right one.
A Run-Down On Brand Marketing Managers
The role of a brand marketing manager is not an easy one. "A brand manager is responsible for the overall image of a product or person. Key elements of the job are researching the marketplace to determine where the product or client fits in (i.e., analysing competitive positioning, products, brands and spending); developing marketing and advertising strategies and managing those budgets; helping create designs and layouts for print and digital advertising concepts signage and collateral; overseeing promotional activities; analysing pricing and sales; and (re)evaluating how the brand can appear to a wider consumer base." says MediaBistro.
The importance of monitoring marketing trends, conducting market research, and carrying out brand strategies and key marketing initiatives cannot be understated as well.
Pro tip: If you need 30 standout SaaS growth hacks to attain double the growth for your SaaS business, fill out the form below!
Where Do You Look For Brand Marketing Managers?
In your quest to find the best brand marketing manager for your business, choosing the right platform is key. Industry trends suggest opting for LinkedIn. Here are some statistics to strengthen our case:
To extract the most value from LinkedIn, an organisation needs to have an effective profile, a strong company presence, and communicate their prestige and culture through effective content. A standout job description is a key component of this process.
Elements of a Standout Job Description
Let's look at it this way- good talent has many brand manager roles to choose from. If you want to stand out from the competition – a well thought out job description allows your ideal candidate to "swipe right", and voila! It's a match!
Consider some of these elements:
A compelling "why" about you – a reason to spark candidate's interest in the role at your company
Identifying a near-identical persona of the right candidate
Talking about the role in general
Sharing the key responsibilities to be carried out
Mapping the right set of skills and qualifications to possess – basic, preferred
Communicating at the outset, what are the performance indicators
Explaining the different benefits your firm will offer – culture, monetary & non-monetary incentives
The different relevant achievements of your firm
Got your head reeling already? Don't stress.
Toolkit to Craft Job Description of a Brand Marketing Manager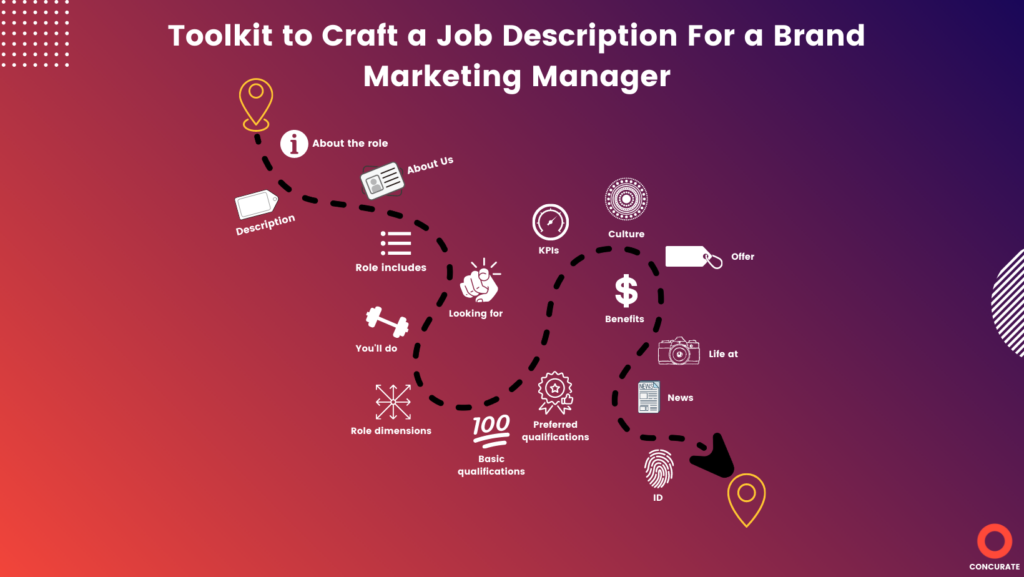 In order for you to be responsible for ensuring at being success at this, follow these 11 steps in the exact order:
Job Summary

Give a compelling 'why' to join your organisation.

"Are you looking to take your career to the next level?" asks Procter & Gamble
Talk about what drives your organisation.

"It is still Day 1 at Amazon." says Amazon
"Together we say – 'The Future of Payments is Here'" says Razorpay
Crisply introduce your organisation. No matter how young or old your organisation is.

"We are a leading Payment Solutions company…" says Razorpay
"P&G was founded over 180 years ago…" says Procter & Gamble
"Born in January 2015, Inc42 has become…" says Inc42 Media
We are a leading omnichannel Furniture & Home Decor company…" says Urban Ladder
"Razor Group GmbH is one of Europe's leading VC-backed…" says Razor Group
Talk about the persona of the ideal candidate.

"Our ideal candidate is a passionate & experienced B2C/Media brand marketer. In addition to being an outstanding communicator,…" says Inc42 Media
Role Description

What is the role all about?

Procter & Gamble explain in detail what all the role entails
Key Responsibilities

What will the prospective employee work on?

Take this brilliant cue from Flipkart: Share the different dimensions of the role. "Creative Appreciation, Understanding Media Strategy & Plans…" etc.
Eligibility Criteria

Basic qualifications

These are non-negotiable and act as minimum thresholds. For instance, how many years of experience does the candidate need to possess? Examples include: "4+ years of overall marketing experience, Minimum 2+ years of having managed brand marketing campaigns…" says Razorpay

Preferred qualifications

Ideally these are the "would love to have" qualities in a candidate. Examples include: "Self-starter comfortable with ambiguity, strong attention to detail, and the ability to work in a fast-paced environment…" says Amazon
Key Performance Indicators

This will avoid ambiguity and undue stress down the road.

Urban Ladder has stated "Primary performance indicators"
Star TV Network has stated its "Performance Measures"
Organisational Culture

Boast about your organisation's positive work environment.

PhonePe is a good example of this
Growth Opportunities

What do you offer in terms of personal as well as career development?

Procter & Gamble is a good example of this
Full Time Employee Benefits

It's a good practice to explicitly share what benefits your organisation offers.

PhonePe, again, eek out and follow this practice
Life At Your Firm

This allows candidates a sneak peek at what all goes on daily in the organisation.

PhonePe follow this practice (Pro Tip: Websites like LinkedIn may not have the functionality to put hyperlinks in your job descriptions. Add a URL for candidates to copy-paste and access)
News Coverage
Internal Job ID

Share it! It will help candidates keep a track of their application and not get lost.

Amazon follow this practice
Star TV Network have implemented this
So there you have it! Not such an arduous task now, is it?
Wrap Up
A brand marketing manager is the person who can make your potential customers pay you higher than your competitors. For instance, Nike fans are ready to buy shoes for hundreds of dollars when regular running shoes are available for 20-25 dollars. Or how people pay premium pricing for HubSpot compared to many not-so-branded CRM alternatives. So, the brand marketing manager almost needs to be a magician (read super talented). And to attract this talent you need to:
Leverage the reach and effectiveness of LinkedIn
Understand the key elements that build a job description such as identifying the right persona of the ideal candidate, sharing the key responsibilities, the skills and qualifications required for the role
Build from the ground up, an effective job description, comprised of 16 elements as elucidated in our companion resource book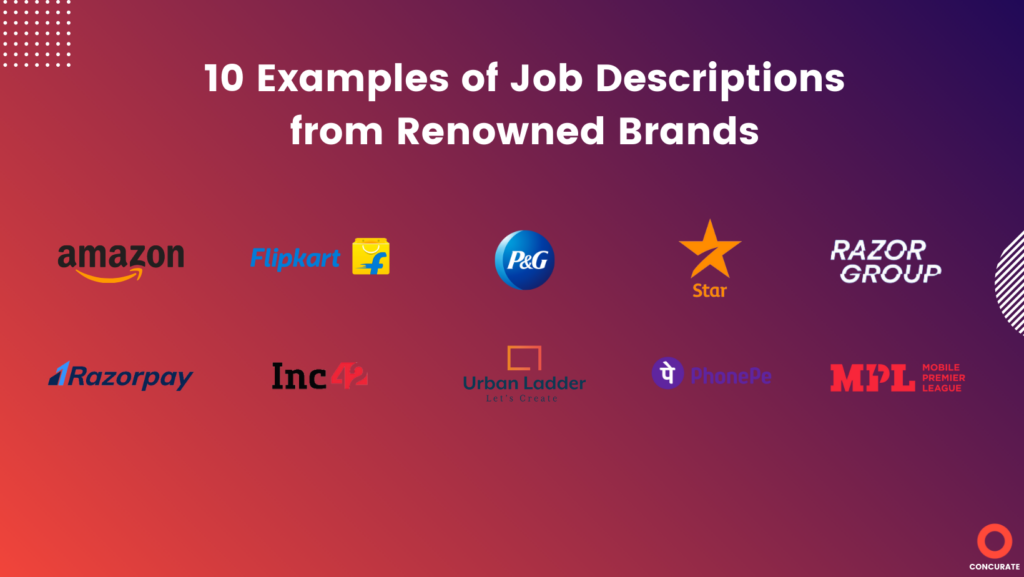 And if you need any help with content marketing, book a call here. Alternatively, you may like to read: "What Successful CEOs don't Share About the Culture?"
If you wish to read more goodness, subscribe to our newsletter.
We send value to your inbox only once in 15 days.