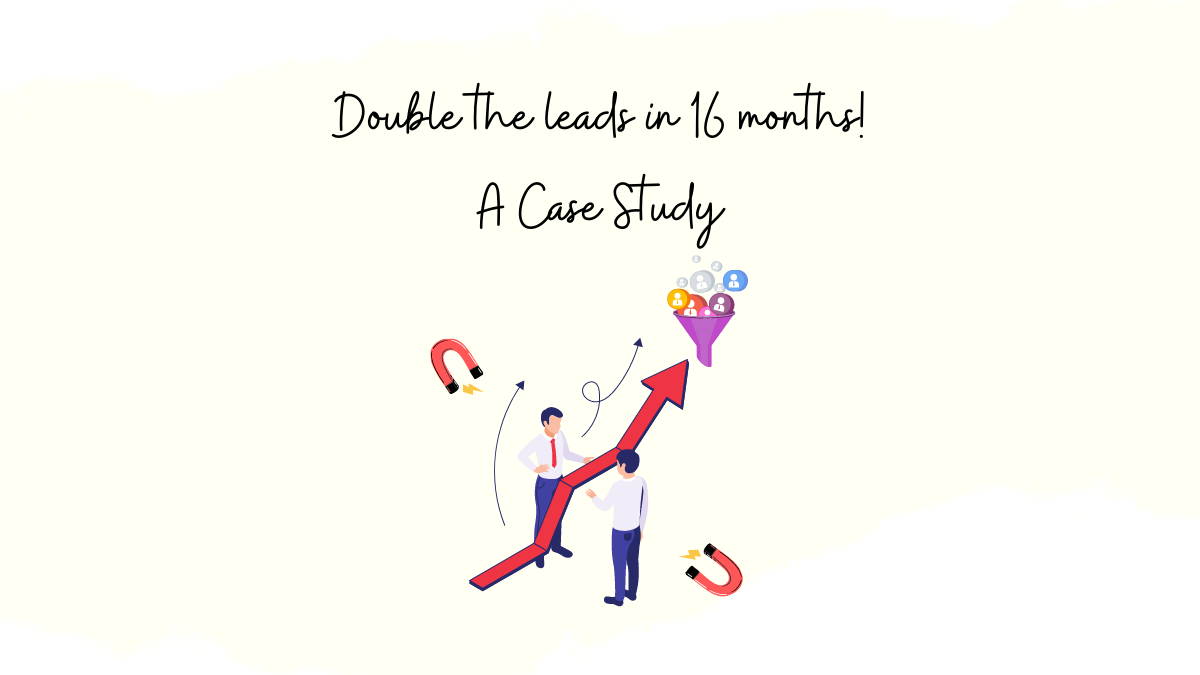 50% of marketers use lead magnets to capture emails, 40% don't use them, and about 10% don't know if they are or aren't.

HubSpot
As HubSpot rightly remarked, a lead magnet is simply something of value you give in exchange for a visitor's contact information.
Your marketing team would surely brainstorm and come up with a number of creative lead magnet ideas to keep the lead funnel filled to the brim. But depending on your target audience, you must wonder which lead magnets will suit your needs better.
In a study conducted by GetResponse in the year 2020 of B2B and B2C marketers deploying different kinds of lead magnets, it was found that providing tools or access to something of value scored an average conversion rate of 11.8%. Upon deeper inspection, it was found that if your target audience is B2B clientele, providing a tool or access to something of value scored an average conversion rate of 13.2%.
Challenge – Bring Leads for Triangle IP's TIP Tool
What's Triangle IP's TIP tool all about?
Triangle IP's TIP Tool democratizes patent mining in a transparent way for all stakeholders. It is an intuitive and engaging platform that frees enterprises from the headache of complex IP management. The TIP Tool features a drag and drop interface to manage patent mining.
Lead Magnet Brainstorming and Execution
At the very starting point of every patent management cycle is the disclosure of an invention. A typical invention disclosure form is long, complex, and hard to navigate for innovators. Lack of engagement from innovators in the disclosure process leads to an insufficiently filled innovation pipeline. With that in mind, the team Triangle IP had designed a simple, short, and intuitive Invention Disclosure Form (IDF) as a part of their tool to capture innovation.
As their marketing partner, we came up with the idea of creating the Invention Disclosure Form (IDF) as a downloadable resource on Triangle IP's website. The development team at Triangle IP created Excel and MSWord versions of the invention disclosure form. Not just this, they added the functionality in the tool to read these forms. Once development finished their work, the ball was in our court. We had to attract the right audience to the website and capture leads from them.
In order to attract people through Google, we identified what people search for on Google. They were looking for an IDF template, IDF sample, fields in an IDF, ways to get more invention disclosures, etc. So we published a good number of articles related to IDF on Triangle IP's website. We also published guest posts on third-party websites that catered to innovation managers.
We then created a landing page, a HubSpot form to download the IDF, and added it to the resources menu on Triangle IP's website. We also embedded the IDF request form in multiple places in-between the IDF-related articles. The landing page for downloading the IDF is very minimalistic in design. A user can straightaway fill out the form on the landing page and receive the IDF. It is a simple 1-step process. The leads received were added to the HubSpot CRM deployed by Concurate. HubSpot provides rich details into every lead's journey. How did they discover Triangle IP, which all articles they read, and on which page did they fill the IDF request form.
Pro tip: If you need 30 standout SaaS growth hacks to attain double the growth for your SaaS business, fill out the form below!
Here is the visual summary of the complete execution!
Result? Double the number of leads generated for Triangle IP. In a comparison of time periods before and after the integration of the IDF as a lead magnet and publishing of IDF related articles, it was found that the number of page views increased six times, the number of overall lead submissions increased by up to two times with the IDF lead magnet 25% of the total leads count.
About Us: We are a content marketing agency that brings business, not just website traffic. We curate the best content as per your company's requirements and philosophy because we believe in the power of meaningful information.
If your organization wants a lead magnet brainstormed and designed by Concurate, let's connect over a short call. Block our calendar today!
If you wish to read more goodness, subscribe to our newsletter.
We send value to your inbox only once in 15 days.