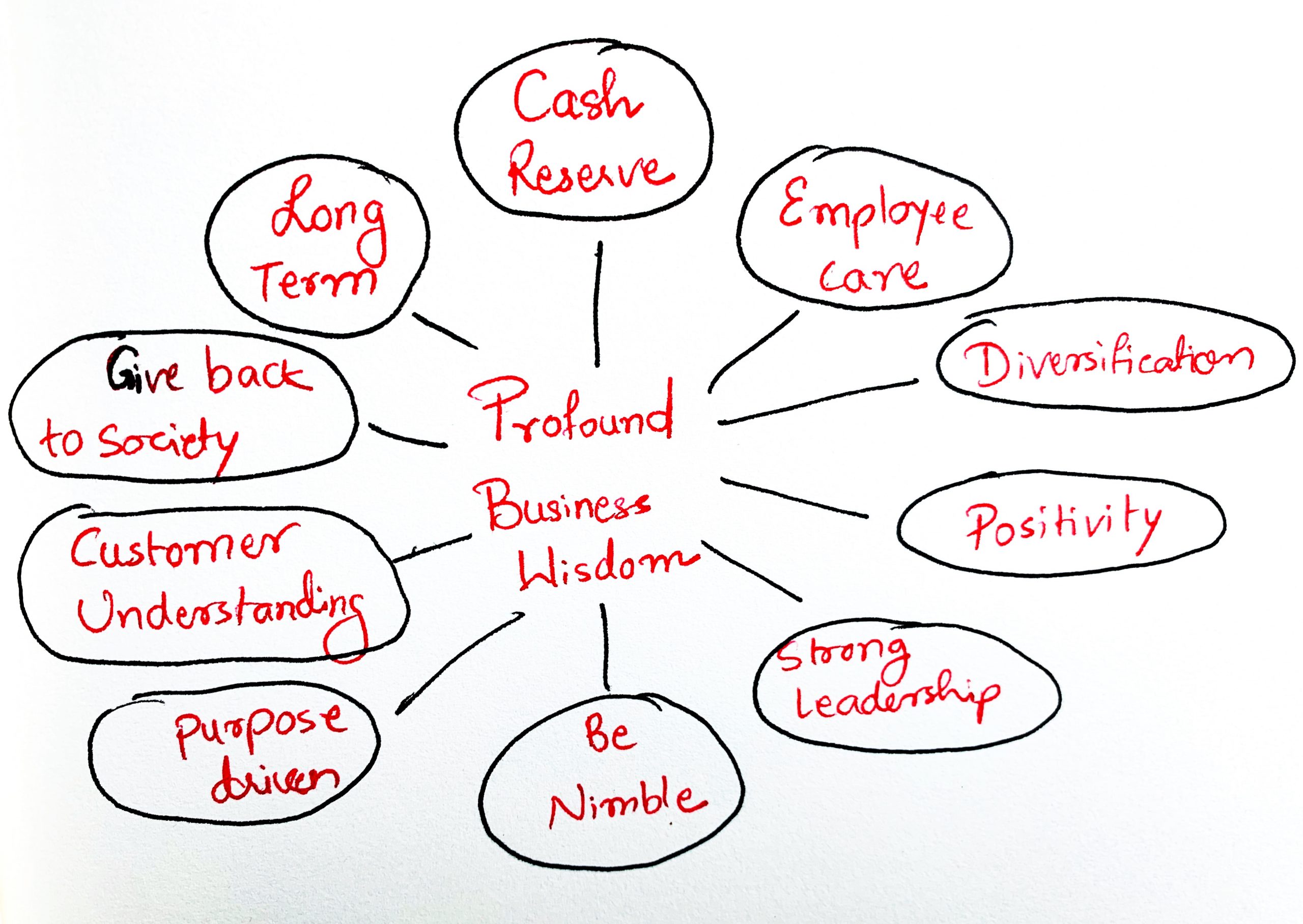 The other day I was watching the interview with CEO@BookMyShow, Ashish Hemrajani.
The interview was conducted by Shraddha Sharma of YourStory. #MoneyMatters
Ashish is an inspiration. He has the incredible business wisdom we all can learn from.
Thanks a lot to Shraddha for giving us an opportunity to hear from Ashish.
And….
Happiness for me is to share every interesting thing I learn.
So here I am.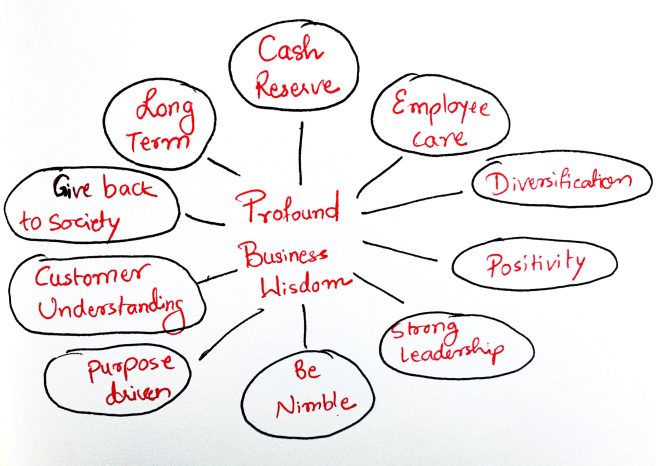 Pro tip: If you need 30 standout SaaS growth hacks to attain double the growth for your SaaS business, fill out the form below!
The following are the 10 profound pieces of business wisdom as learn from Ashish.
Play the long innings!

Ashish started Big Tree Entertainment in 1999.
He observed the Dot COM bubble burst that happened in 2001-2002.
Ashish started BookMyShow in 2007.
He then faced the global financial crisis in 2008-2009.
As per the lessons he learned in these two times of adversity.
He knew that such events can happen at any time.
He was better prepared during the #COVID times, although the entertainment industry is the worst-hit sector.
Build a business in a conservative manner, play a long game.

Positivity and Preparation

Memories are short.
In good times people forget the bad times.
And in bad times people forget the good times.
Life is cyclical, with ups and downs.
Yes, the Entertainment Industry is hurt.
But it will come back, after all, humans are social animals.
Economic activities can not be put on hold for a very long time.
As the vaccine may not come anytime soon.
We got to learn to live with this virus.
The key here is to take the stringent measures to be prepared for the comeback time.
Some actionable ideas Ashish suggested were:

Checkerboard Seating to make people seat apart from each other.
More shows to make up for the lost occupancy.
Alternate shows for deep cleansing.
Giving out masks like you get glasses to watch movies in 3D.
These could be a whole host of things that can be implemented to ensure minimum contact.

React Nimbly and Be quick

BookMyShow went digital on the 5th day of lockdown.
BookMyShow had already begun to diversify even before the pandemic hit.
Into the concert and live event promotions.
Even their own production house.
However, when the pandemic hit, here is what they did.

Reacted to the situation week-on-week basis.
Began to cut costs as it was necessary.
They came up with this beautiful product called "Watch Guide".
What's special about watch-guide?

Watch guide gives suggestions about movies, shows, web series etc.
The coverage of shows is from all the popular platforms.
That includes Netflix, PrimeVideo, Zee5, Mubi, Hotstar etc.
Do you know what's the cherry on this cake?
Recommendations are curated according to customer's interests.
Customer's interests are identified from the rich data history, which BookMyShow has.
Which movies did the customer buy tickets for.
Which shows or concerts did he/she attend.

Giving back to the customers.

Customers have paid top dollars to BookMyShow for 20 years.
It was now BMS's turn to give back.
Watch guide is free for consumers.
However, it observed some green shoots of revenue from partners and sponsors.
Tens of millions of customers are coming to watch-guide.
Out of which millions have registered on the platform.
They are being sent reminders also about watching particular shows.
Watch-guide has also had Indian Ocean performing live from home with 20000 concurrent users watching it.
Multiple versions of Stay-Fit challenge hosted by celebrities.
Constant uploads of digital content to keep the users engaged.

Lead By Example

The founder and the leadership team have taken a 50%pay cut.
Ashish says, "I have not lost even a single day of sleep, this is temporary".
Monday to Friday schedule is as usual with lots of zoom meetings.
BMS has fast-tracked the innovations and product developments.
BMS is also working on a consulting project to future proof the business.
Ashish says,"We are working harder than ever before, we are working on newer things in newer ways."

Cash Reserves

BMS has always been following a clear strategy.
Raise capital when you don't need it.
Today anybody who is liquid and is sitting on a cash reserve can:

Experiment.
Innovate.
Think about mergers and acquisitions or Acqui-hires.
Slump Sales.

If at the back of your mind:

You always have a thought that the capital you have is suffice just for 2-3 months.
You will need to be able to implement any strategies.

However fancy terms are invented to define valuations.

What really matters is:

How much money do you have in the bank.
How much are your profits.

Understanding customers and their environment.

India is more of an indoor nation.
Ironically, a country with a maximum amount of sunshine, yet the majority of people have Vit-D deficiency.
The reason is a harsh environment:

Honking from heavy traffic.
Pollution.
Heat and Humidity.

Being "Air-Conditioned" is one of the USPs of Cinemas.
Movies and Cricket are two things close to the heart of Indians.
Indians go to movies for entertainment and popcorn :).
Indians love to step-out of there houses for entertainment.
Also, people have short memories.
Will OTTs replace Cinema:

Cinema and OTTs(Over The Top media service) are going to co-exist in the coming times.
Technological penetration, price points, a lot of demographics play a role here.

Diversification

All businesses must diversify.
Businesses should have multiple revenue streams.
So, even if one stream closes or chokes, the other is working.
And the diversification needs to be sensible.

Helping out the less privileged

Out of 1 billion people in India, Ashish believes:

100 million are the most privileged ones.

They have access to high-quality education and private health care.
They did not have to worry about food on their plate during lock-down.
All their worries are like:

Where can I get Alphonso mangoes from?
Is there a delivery slot available on big-basket?
Which recipe shall I try my hands on today?

400 million are the struggling ones.

These guys are the emerging middle class.
These guys are consuming content from OTT platforms.
Every year 20-30 million people from this segment move to the privileged one.
Thus, getting access to better education, healthcare, and quality of life.

Rest: The marginalized society of India.

Ashish feels Top 100 million people are not doing enough for this segment of the country.
Imagine you live in an expensive apartment.
And there is a slum next to your society.
You can create a big impact within 1km of your radius.
You don't need to go cross border to help the needy.

What has BookMyShow done in this aspect?

They have a charity called "Book A Smile".
The collected funds are used to give opportunities to people in the field of theatre, music, art, cinema, and sports.
20% of these funds were used for the relief work in the time of the pandemic.
For more than a month, in BMS's cafeteria, every morning:

1000 breakfast meals were prepared and provided to Frontline workers.

BMS allocated service of its customer care executives to BMC Helpline.
BMC – Bombay Municipal Corporation.
1916 is the helpline number. Number 4 extension directs the caller to BMS Staff.
And caller can request any COVID related information on this number.
Mumbai is a city in a state called Maharashtra in India.
Mumbai is in the red-zone while many other parts of Maharashtra are in the green-zone.
BMS platform was used to get a response from 5000 healthcare workers who were willing to move to Mumbai to serve.

Care for Employees

There are 1600 employees in BookMyShow with offices across 7 countries.
BMS has created human chains, these 1600 people are divided in 115 groups.
There is one administrator in each group.
Every morning at 10:00 am and 10:00 pm in the night these people connect with each other.
To check on each other, whether everybody is doing fine mentally also or not.
Fitness Classes are run on BMS platform thrice a week.

Life is a Marathon, It's not a sprint.

Ashish says, "Be a marathon runner!"
Ask yourself: "Why at all did you start a business?"
To raise capital? To find ways how can you cash out?
OR
For a passion or a dream?
Or to Solve a Problem?
Then, work your way through the hardships.
Don't complain about the things, you can't control.

Example: Environment
Don't complain that it's too hot, have a cold drink.
Don't complain that it's too cold, have a coffee.

If you are committing yourself, do it whole-heartedly.
Some of the biggest organizations over the world were not built overnight.
Build a business.
Focus on the quality of your input.
Stay in the money:

Do commercial deals.
Do sensible deals.
Try to make profits.
Try to reduce your burn.

Constantly challenge yourself.
Stay around the people who make you happy.
Bring like-minded people to your team.
Serve your customers right.
And they will always come back to you.
BMS aims to come out first and stronger when the pandemic gets overs.
Be Consistent.
Take the time off on weekends.
Pursue your interests outside of your business.
Impart and Imbibe the same in your organization.
And then you are building a winning team over a long time.
Ashish truly is an inspiration, all the entrepreneurs can learn a great deal from him!
I hope it was a good read for you!
If you wish to read more goodness, Subscribe to our newsletter.
We send value to your inbox only once in 15 days.
Meanwhile, Explore the plethora of resources to help you out your business! If your organisation wants its content marketing strategy designed by Concurate, let's connect over a short call. Block our calendar today!