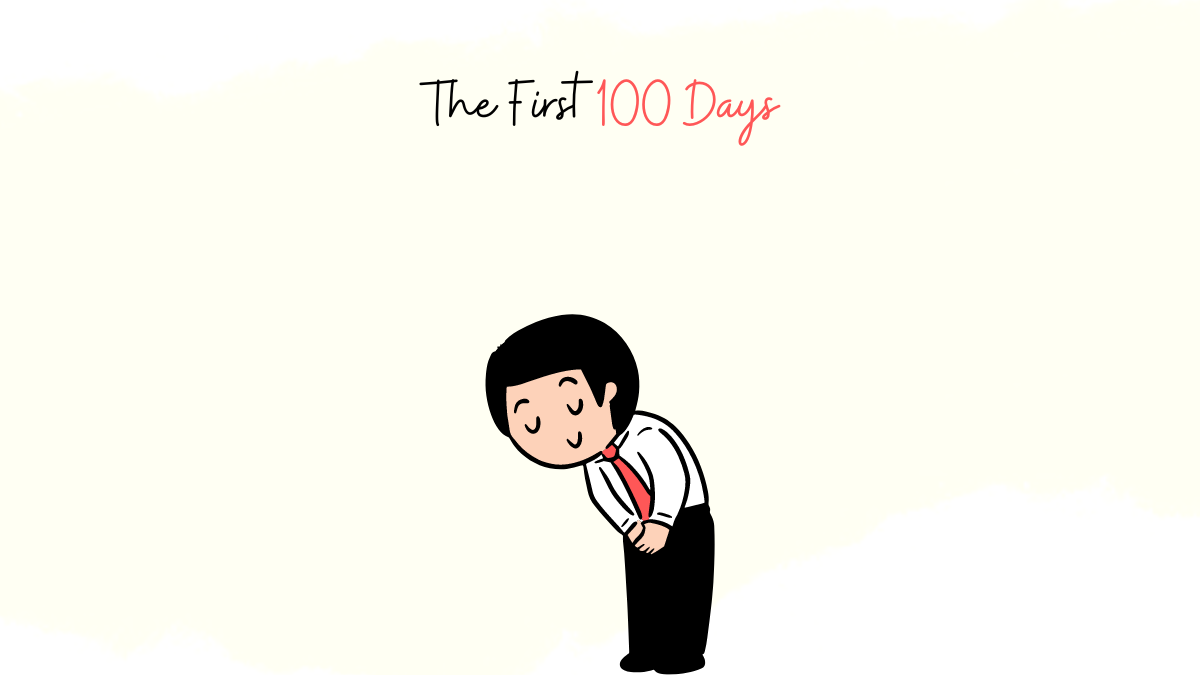 Your work is going to fill a large part of your life, and the only way to be truly satisfied is to do what you believe is great work. And the only way to do great work is to love what you do.

Steve Jobs
I recently achieved a workplace milestone – 100 working days at Concurate! And what a journey it's been. This piece reflects on my journey as a (digital) marketer wearing multiple hats – learning, maturing, and enjoying life daily.
Happiness
Concurate has been different from the first day itself. It started the day I received my job offer letter. Before Concurate, I worked at my own YouTube channel. So it was a pleasant surprise that my offer letter came encrypted with the password referencing my prior work experience!
On my first working day, given that I was onboarding remotely, I received personalised welcome video messages from my team. It was a delightful start to my journey! Not just that, the overall onboarding process was seamless and welcoming and gave me a clear sense of what beckoned.
Responsibility
For the uninitiated, OKRs are a short-hand for Objectives and Key Results. Within a couple of days, my manager walked me through my OKRs/responsibilities for the coming quarter. It was collaborative goal-setting, and I clearly understood what I was aiming to achieve.
I was tasked with implementing different actions and set to pace myself in my initial days. Whether it be managing Concurate's social media presence or getting to know how Concurate prepares research-backed and engaging pieces, I absorbed it all. Then, I set out to perform to the best of my abilities.
Over time, I was entrusted with a broader scope of responsibilities and charged with carrying out activities all around marketing – content, growth, and digital. So when I received communications like, "Hey Nitin, could you do ..?" I simply put my head down and learnt while performing the tasks my team gave me to complete.
Pro tip: If you need 30 standout SaaS growth hacks to attain double the growth for your SaaS business, fill out the form below!
Confidence
The first 100 days are a crucial juncture at your workplace. First, it gave me a great deal of confidence that I received open communication and honest feedback from my team on how I was performing. Not just that, I was exposed to projects of different sizes and importance.
With each check-in, my manager/mentor gives me constructive feedback. For example, "Nitin, you performed well on this task. But, here's how you could do even better…."
It has all been the recipe for my budding enthusiasm to scale new heights and maintain accountability for different projects. As a result, my confidence in my abilities has only grown bigger!
Motivation
Coined by endocrinologist Hans Selye, eustress means beneficial psychological, physical, or biochemical/radiological stress. No matter the size or scope of the project, I feel invigorated and not "stressed" by what has landed on my desk.
And yes, you may roll your eyes, but it's true, I have no more Monday blues!
With each passing day, with support and mentorship from my team, I am motivated to cross any stumbling blocks I may encounter. It's truly a testament to the culture of Concurate.
Clarity
"But do you know what impact you're making?" you may ask. The answer is yes! My team ensures that I know how my work impacts the organisation. It feels great to see that you're contributing to the growth and success at the workplace!
Professional Growth
The onus is on you to pace yourself and grow as a professional. At Concurate, I've received timely feedback and regular communication, which helps to iterate promptly. Over time, I've learned to adapt quickly to project feedback and maintain quick turnaround times while managing tight deadlines.
With the freedom to operate and the absence of micro-management, I look forward to the next century of days!
If your organisation wants its content marketing strategy designed by Concurate, let's connect over a short call. Block our calendar today!
If you wish to read more goodness, subscribe to our newsletter.
We send value to your inbox only once in 15 days.