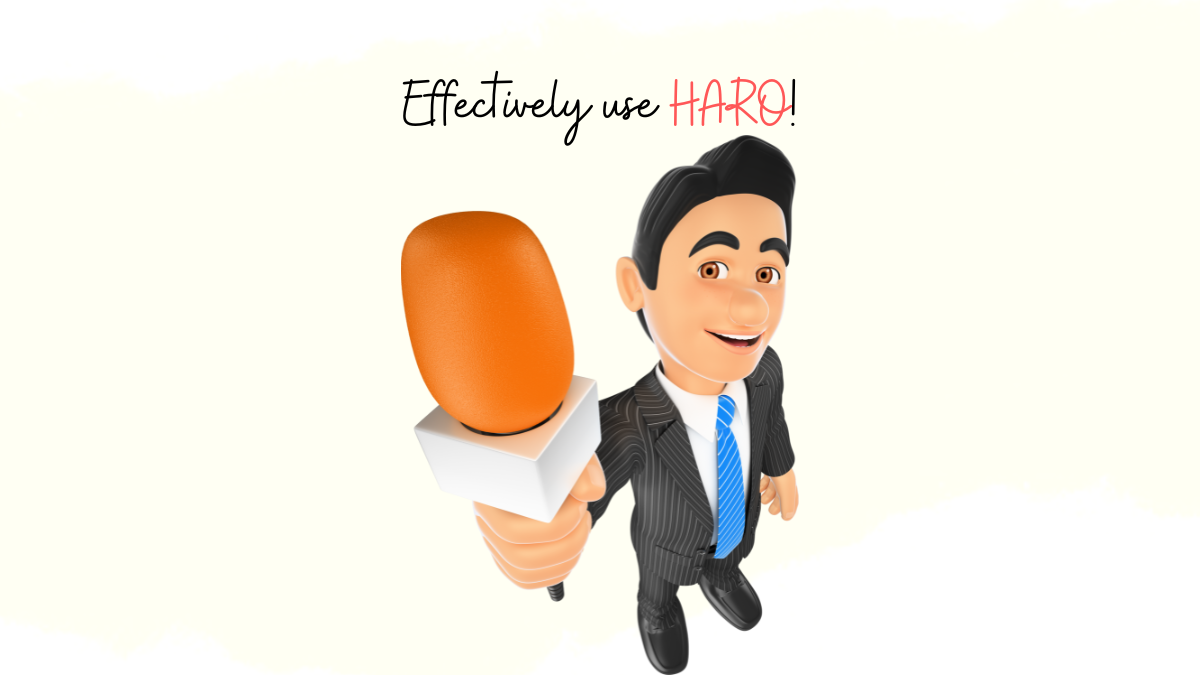 A platform like HARO allows sharing your expertise on a particular topic and getting rewarded for it.
It's a win-win situation!
Moreover, adding HARO to your link-building strategy can tangibly help get highly authoritative outlets' recognition.
We understand that you want your knowledge and expertise on a topic to get noticed.
Gone are the days of presenting expert responses in a less-than-exemplary format. You should know how to use the tool in the right way.
This article will explain how to effectively use Help A Reporter Out (HARO) and become a trusted voice in your industry.
Let's learn more!
Getting Started on HARO
Before we get into the details, here is a quick overview of the online service.
Overview of HARO
HARO stands for "Help a Reporter Out." It is an online service that helps to connect domain experts as sources to journalists and bloggers.
The HARO database comprises over one million sources and more than 75,000 journalists and bloggers.
HARO sends queries from journalists worldwide, and respondents stand to get featured in their published stories. Journalists and bloggers can submit queries to HARO for assistance with their research work.
HARO emails its queries three times daily, at 5:35 a.m., 12:35 p.m., and 5:35 p.m. EST, Monday to Friday.
A typical HARO request includes the query, its inclusion requirements, the submission deadline, and an anonymous email address to provide insights and commentary.
How to Answer A HARO Query
Patience is the secret to succeeding on HARO.
You should consider expressing yourself by putting your best foot forward. The presentation of your ideas will elevate you on the platform.
We suggest picking only the relevant queries from the entire compilation. You can respond to the selected questions based on your experiences.
You stand a good chance of getting published by following the correct practices to structure responses.
But first, time to create your HARO account!
Pro tip: If you need 30 standout SaaS growth hacks to attain double the growth for your SaaS business, fill out the form below!
Choose Your Area of Expertise
First and foremost, evaluate and choose your areas of expertise. Following this, HARO requires you to answer queries from the desired fields.
It is preferable to select areas where your industry and experiences lie. This approach can help you offer value and pitch your ideas and business.
Properly Structure Your Response
The next step is to diligently structure your response to the query.
ProTip: Start your answer with a catchy line. Time is of the essence; this will immediately draw the reader's attention!
Proceed by introducing yourself and talking about what you do.
This helps to build a link and allows the journalist to tag your response as relevant.
Keeping your response's body concise and articulate enables the journalist to process and assess your response comfortably.
Avoid Generic Answers
It is worth stressing the advice to avoid giving generic answers.
It is advisable to prevent providing generic responses. Journalists are looking for your subjective experiences to draw quotes and publish authoritative pieces.
Ensure personalising your answer.
Provide Legitimacy
The final step requires including a clear headshot and enclosing links to allow the journalist to avoid tagging your response as spam.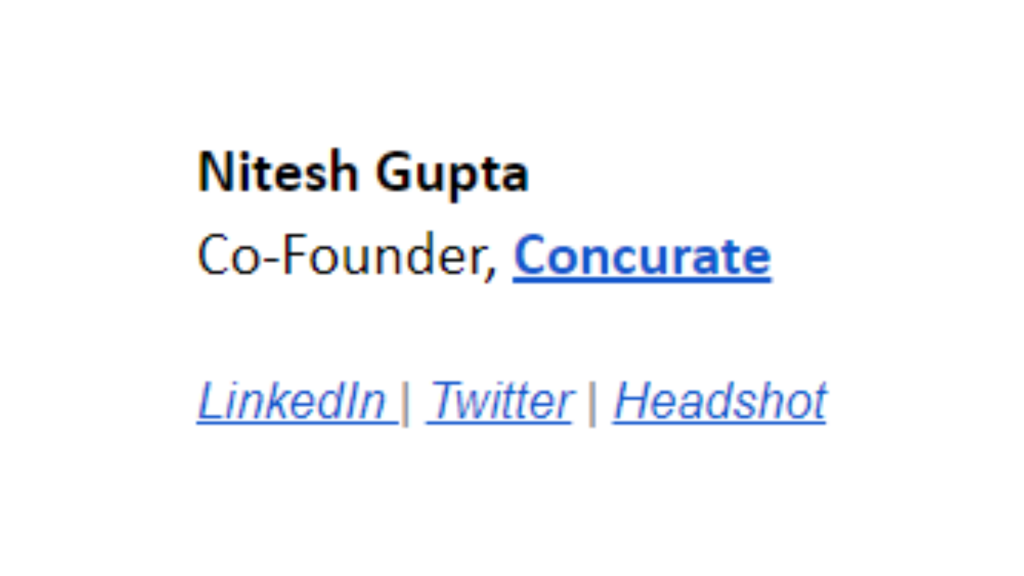 We understand that a "well done" is better than a "well said," so let's learn from a walkthrough of responding to a HARO query.
Walkthrough of a Sample HARO Response
Follow the proceeding walkthrough to better understand how to answer a HARO query and what constitutes a valuable answer.
Read the Fine Print
Read the details carefully!
Ensure to take a good look at the question, the pattern, the requirements and the eligibility criteria.
Writing the Response
Start with your introduction and briefly exhibit your relevance to answering the question.
For example,
"Hi [First name],
I'm a [designation at organisation] with [relevant subject-matter experience]."
Add your answer in points to keep it organised and increase readability.
Structure your answer and maintain alignment with the question.
For example, a particular query required views on self-reflection for leadership roles.
Finally, don't forget to link your social profiles along with a headshot to showcase authenticity.
HARO Best Practices
We suggest bearing in mind certain best practices – do's and don't – to maximise your chances of success.
Practices Worth Following
You should endeavour not to skip any of the following practices!
Personalise Your Answer
Personalise the answer and base it on your experiences. The journalists are in search of credible responses backed by valuable expertise!
Maintain Articulation
It is vital to bear in mind that journalists are combing through a lot of answers.
Keeping your answers concise and articulate helps to deliver your idea effectively.
Structure Your Content
It helps to use a structured format to answer HARO queries.
Consider starting with an introduction about yourself and who you represent.
This establishes credibility on how your experience is relevant to the query.
Provide Valuable Social Proof
The most straightforward way for a journalist to trust your response is by having access to social proof.
For example, attaching your portfolio, social media profiles, and testimonials allow the journalist to count your legitimacy.
Share Insights
It is worth skipping to give seemingly apparent answers.
Being original and sharing responses backed by valuable experiences can be incredibly useful.
Practices Worth Avoiding
Here are some don'ts that can limit your success on HARO.
No Obvious Self-Promotion
Avoid blatantly promoting your company.
Soliciting backlinks can get your account banned on HARO.
Respect the Eligibility Criteria
Journalists can ask for hyper-specialised answers.
However, even without criteria, you should consider answering queries in your domain for a better chance of acceptance.
Follow the Deadline
Every HARO query has a deadline. Ensure submitting a response within the deadline!
Parting Thoughts
Effectively using HARO can help garner recognition, establish authority, establish credibility, and exponentially improve your backlink profile.
It is possible to build strong and valuable relationships on HARO—naturally and organically.
Moreover, your business does not have to stalk prominent journalists or pay hefty PR fees. Here is a snapshot of a LinkedIn post I published earlier.
About Us
We are a content marketing agency that brings business, not just website traffic. We curate well-researched and engaging content as per your company's needs and ethos because we believe in the power of meaningful information.
Your business can start to benefit from the free exposure that HARO offers. If the process seems overwhelming, block our calendar today!
If you wish to read more goodness, subscribe to our newsletter.
We send value to your inbox only once in 15 days.