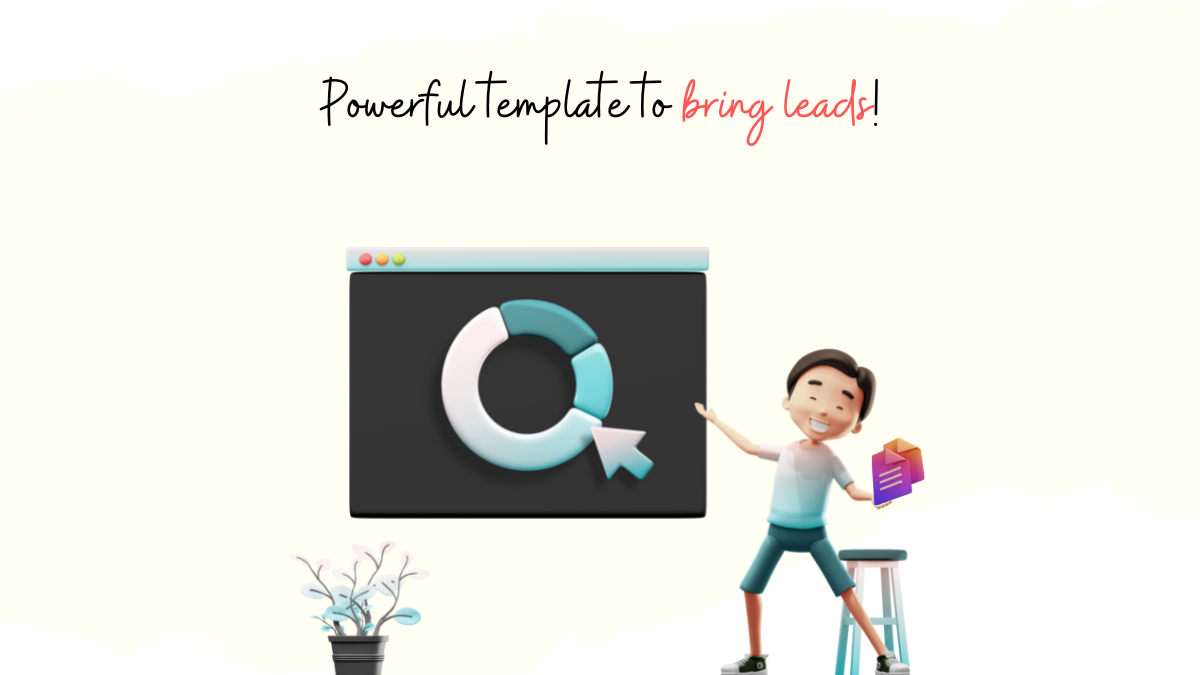 Most people keep their case studies gated, i.e., their website visitors can download them only in exchange for their email address.
It is the wrong approach.
Here is why!
Gated content doesn't signal Google to send your probable customers your way.
By probable customers, we mean those searching to solve similar problems like the one you solve on Google.
We highly recommend preparing blog-style case studies to leverage Google search.
Pro tip: If you need 30 standout SaaS growth hacks to attain double the growth for your SaaS business, fill out the form below!
Benefits of Blog-Style Case Studies
Gain SEO Value
Publishing your case study in a blog-style format makes it easier for search engines to index your content and show your page for relevant keywords. Generally, ranking higher quality content is easier because they naturally get more links.
Extend your Brand Reach
A solid, in-depth story has a better chance of getting natural organic shares to expand its reach. By presenting your case study in a blog-style format, you also gain the freedom to repurpose your content as:
a podcast episode,
a social media carousel post, or
other marketing material.
Improve the Buyer Journey
Case studies can be used for lead generation, yes.
While it may sound counter-intuitive from an inbound marketing perspective, you can gain much more by allowing easy access to client success stories through blog-style case studies. Your website traffic can organically end up visiting your case studies landing page and scanning it to understand how you solve problems for your customers.
Now that we have established a case (pun intended) for publishing your case study in a blog-style format, here is a powerful B2B case study template any business can copy to bring leads.
Powerful Blog Style B2B Case Study Template
[Questions]
The purpose is to open the case study with questions about the readers' pain points for pain point resonance.
[Introduce the Client, the Challenges they were Facing, the Results they Wanted to Achieve, and their Existing Approach]
By sharing such information, the reader feels relatable, i.e., they also tried something similar and didn't get the expected results.
[Problem – Why was the Client's Approach Failing]
This intends to share the problem for which the service agency is providing the solution. The reader should have an "Aha!" moment here – Oh, that's why my current approach is not working.
[Service Agency's Approach to Success]
What is the USP of the service agency? How does it uniquely solve the problem to bring the desired results?
[Service Agency's Step-by-Step Implementation of the Campaign]
What were the service agency's steps for the client to get them the desired results?
[Results]
Boost the reader's confidence that the service agency's approach works by showing the results.
[Hook and Call-to-Action]
Inspire the reader to explore the service agency further. Therefore, in this section, try to overcome any additional objections the reader might have.
If you'd like a downloadable version of this case study template, fill out the form below!
About Us
We are a content marketing agency that brings business, not just website traffic. We curate well-researched and engaging content as per your company's requirements and philosophy because we believe in the power of meaningful information.
If you also want a case study prepared for your B2B (SaaS) business to get more leads and users, let's connect over a short call. Block our calendar today!
If you wish to read more goodness, subscribe to our newsletter.
We send value to your inbox only once in 15 days.