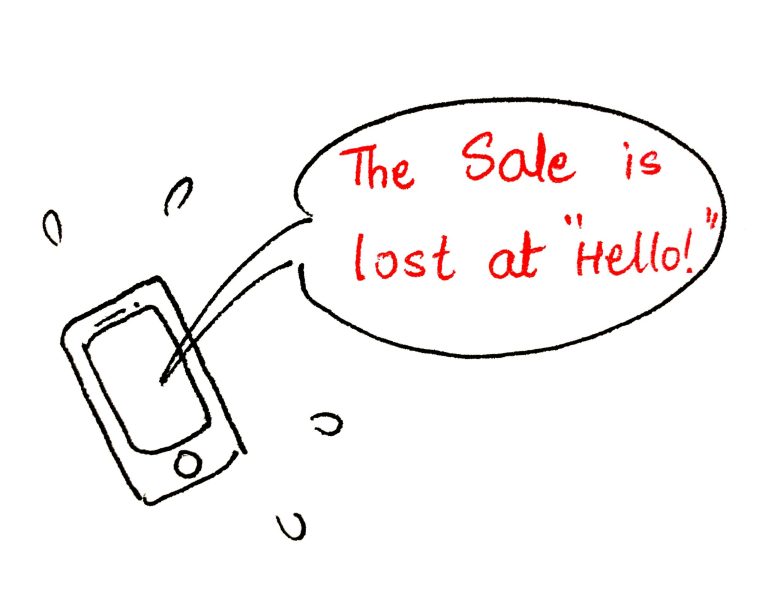 Tring Tring …… Tring Tring….
rang my phone….
I answered…
The voice on the other side said:
"Hi, I am Meena, calling from XYZ company, Our company is offering……"
Beep Beep Beep…..
I disconnected the phone.
Meena lost a sale!
On the other hand, if Meena had opened the conversation a little differently….
Something like…..
"Hi Aditi, Meena this side, we have never met before, but I'm hoping you could help me for a moment(lower voice tone)."
My response would have been….
"Tell me Meena, How can I help you?"
…..See
Meena got me talking 🙂
Such an effective opening! This opening works for three reasons:
1. First, it doesn't trigger a sales alarm that Meena is trying to sell me something I am not interested in.
2. Acknowledging that Meena has never met me before is gracious on her part and shows respect.
3. Most people are helpful and respond positively when asked for help.
Learned this while reading the book called "Unlock the Sales Game" by @Ari Galper
Happiness for me is to share every interesting thing I learn!
So, here we go :).
If you liked this sales tip, there are many more for you over here.
Pro tip: If you need 30 standout SaaS growth hacks to attain double the growth for your SaaS business, fill out the form below!
If you found this post useful, You shall love our "Sales Playbook" concept.
It might not be a bad idea to subscribe to our newsletter.
We promise to deliver value to your inbox only once in 15 days.
You can always unsubscribe if we fail to keep our promise!
Meanwhile, Explore the plethora of resources to help you out your business! If your organisation wants its content marketing strategy designed by Concurate, let's connect over a short call. Block our calendar today!