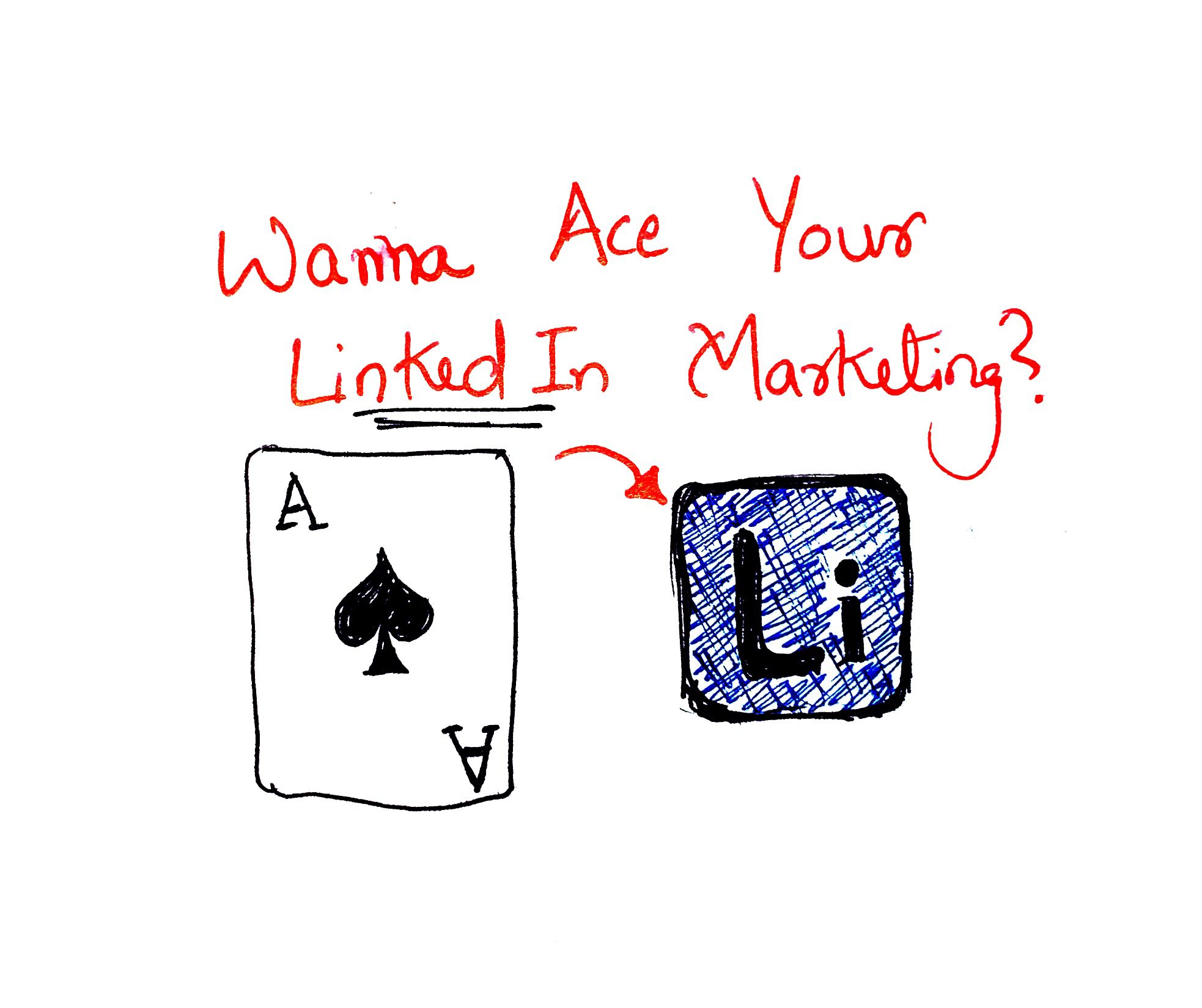 LinkedIn isn't the biggest social media platform out there.
Neither is it the first choice of (digital) marketers to promote their business on social media (If you are wondering, Facebook gets the top spot). 
But in the case of LinkedIn, such numbers are deceiving. The platform might not win the "popular award" but can LinkedIn offers disproportionately jaw-dropping ROI for B2B brands. 
Why?
Because LinkedIn has the highest number of "business ready" users. Over 61 million senior-level influencers and 65 million decision-makers are on the platform, and 49% of active Linkedin users earn over $75k/ year.
Such distinctive characteristics make LinkedIn a goldmine for B2B companies that often have high ticket products/services to sell. 
Unsurprisingly successful LinkedIn strategies for B2B brands often go beyond the rudimentary tips you will find on Google.
In this article, we will analyze the LinkedIn strategies of 5 successful B2B companies at a granular level. You can use their mindsets, principles, and approaches to mimic a similar level of success on LinkedIn.   
Without further ado, let's jump in.
5 B2B Brands That are Nailing LinkedIn Marketing Strategy
#1 – HubSpot
If you ever searched for any marketing or sales-related topic online, you probably stumbled on one of HubSpot's blog posts.
That's because, the HubSpoteam started content marketing early and, over the years, perfected a content-based culture that helped them flourish into the brand they are today.
Now with an impressive $1.3 B revenue ( 2021), HubSpot is one of the most dominating and influential Saas brands out there. On LinkedIn, 713k people follow HubSpot and consume its content.
So what is the secret behind HubSpot's success?
The short answer: HubSpot's LinkedIn strategy is a mere extension of its content-based culture. Simply put, the brand's LinkedIn strategy follows the same principles that made its blog so successful.
Let us explain it to you.
For starters, HubSpot publishes regularly several times per week. If you compare that number with other Saas LinkedIn pages, HubSpot posts other brands' one year's worth of content in a few weeks.
Such consistency accomplishes two great things:
It signals to the LinkedIn algorithm that the HubSpot page is very active.
It motivates users to return and engage with the content.
However, more content is not enough on its own. You want your content to be valuable to your audience, right? That's where audience-content fit comes in.
And HubSpot does a stellar job there too. Its customers are SaaS marketers who are notorious for refusing to do business with any brand that fails to educate or provide value pre-purchase.
Thus, most of HubSpot's LinkedIn content is educational, no matter the format. From simple text posts to webinars, you will always find nuggets of wisdom in every post on the HubSpot LinkedIn page.
At the same time, promotional content also gets some love. HubSpot promotes its brand in a very subtle,non-pushy way. It lets the audience become brand advocates.
Hubspot is also ace at building communities by initiating discussions that their audience wants to participate in.
Remember we discussed the importance of content repurposing in the content marketing tips article?
Well, the Hubspot team repurpose their content on LinkedIn. For instance, they upload parts of their podcasts as short videos. Also, you will find chunks of their blog posts converted into LinkedIn posts.
Apart from brand building and lead generation, Hubspot utilizes LinkedIn to attract new talents. But unlike other brands, Hubspot doesn't go around and tut its own horn.
Instead, they leverage employee-generated content(EGC). Essentially Hubspot inspires its employees to tell the world how incredible the brand is.
EGC, in a way, is quite similar to user-generated content. So it's not surprising that Hubspot scores some serious trust points with its EGC based approach.
However, Hubspot's EGC strategy on LinkedIn doesn't stop at the ground level. Their CEO, Dharmesh Shah, becomes the torchbearer and leads from the front.
Dharmesh, hands down, is one of the most respected SaaS marketers in the world. He regularly shares his experience and opinions on marketing, startups, and entrepreneurship with over 1M followers.
Such a powerful personal brand of the CTO lifts Hubspot's brand.
We, here at Concurate, discussed the positive effect of personal brands of company leaders on SaaS brands before. Hubspot is an excellent example to study if you are interested in that topic.
Overall what makes Hubspot wildly successful on LinkedIn is a mixture of a solid content-based approach, perfect audience-content fit, and utilization of employees' personal brands.
#2 – Gong
How many B2B brands do you think would place a CTA "Follow us on LinkedIn" on their ebooks?
Probably zero, right?
Well, it is Gong's thing. The brand jumps at any opportunity to strengthen its LinkedIn presence.
Such dedication made Gong's LinkedIn strategy one of the most sophisticated in the B2B SaaS. You will find blog posts, videos, and even a LinkedIn case study discussing Gong's success.
So what is Gong doing right?
First, the brand has the right mindset. Gong is here on LinkedIn to establish itself as an authority. Udi Ledergor, the Vice president of Gong.io, says, "We're not selling on social media. We're providing value and education and creating our authoritative figure in the industry . And LinkedIn is super valuable for that".
A
The Gong team builds the entire LinkedIn strategy on a solid base of rich and relevant content with that goal in mind. As a result, their LinkedIn content marketing execution is perfect.
They have been posting several times per week for years. Such consistency helps with both the LinkedIn algorithm and organic engagement.
Gong's posts offer tremendous value to the target audience. Take a look at the below example. If you were a sales leader, wouldn't you want to share it with your team?
The brand also understands the LinkedIn platform well. Anyone active on LinkedIn would recognize that Gong uses the popular "one-line paragraph" format.
But these are the basics, right?
So let's cover the actual three-pronged approach that really took Gong off.
First, the Gong team quickly figured out that the short video format works pretty well. So they started producing more video content. These videos are often part of interviews or webinars. However, Gongsters (folks at Gong love to call themselves that) know how to have fun. So they don't shy away from posting music videos in collaboration with other brands.
Such a deadly combination of usefulness and entertainment keeps Gong's audience hooked.
Second, Gong runs giveaway campaigns to build up brand awareness. Interestingly, the brand offers books with acute relevance to their target audience (Sales leaders and reps) as giveaways. For example, in the following post, folks at Gong give away free copies of Robert Cialdini's book "Influence." If you are into self-development or sales, you would know this one is a must-have.
Third, Gong has a robust content culture. Some of the top leaders of Gong have a huge following on their LinkedIn profiles. For instance, their Head of Content Devin Reed has 51k followers, CMO Udi Ledergor has 27.9k, and the CEO Amit Bendov has over 34k followers. 
These leaders regularly share their expertise on LinkedIn and continue building communities.
Last but not least, Gong's copywriting game is strong. Gong ads offer compelling value while being both attention-grabbing and intriguing.
Take the following ad as an example.
The copy denounces one of the most common proven sales advice right off the bat. Can you think of any better hook than that?
The caption reads: "We analyzed 304,174 sales emails". Clearly, these tips are based on cold hard data.
Then comes the actual value bomb – "5 phrases that will help/hurt your email".
CTA is also very clear "See the data-it's all here."
This example from Gong should be in your copywriting swipe file.
Takeaway: Gong's secret weapons are its content culture, authority mindset, and giveaway campaigns. The brand understands the audience like the back of its hands and doesn't hesitate to add entertainment elements into educational content.
#3 – Mad Over Marketing (MoM)
This example might make you question your current notion about what a proper LinkedIn strategy should "look like."
MoM's LinkedIn marketing strategy violates many perceived "marketing rules." Still, MoM thrives on LinkedIn with 460k subscribers and enjoys a regular high engagement.
In case you don't know, Mad over Marketing is one of the most popular Indian digital media firms (1.4M FB followers and 1.1M Instagram followers) that curates interesting marketing/advertisements examples.
So what makes this example unique?
Well, MoM doesn't explicitly sell any product or services on LinkedIn.
Of course, the MoM teams work with other brands on creative campaigns, but they rarely mention that on LinkedIn. You won't find any webinars, product videos, short videos showcasing company culture, or even a lead magnet.
Unlike other entries on this list, the brand doesn't rely on its team members' status as individual thought leaders either.
The only thing MoM does is post content it's known for – interesting examples of advertisements from all over the globe. Here is what a typical post looks like:
Now, the obvious question is, how does MoM get away with such "passive" marketing?
The answer lies in precise brand positioning and excellent audience-content fit. For years, MoM has marketed itself as the go-to platform for advertisement nerds and marketers who want to find intriguing and creative ad examples across all industries. Thus the brand is aware that visitors (and potential leads) will flock around as long as they get what they come for. Word-of-mouth marketing does much work for MoM.
We, here at Concurate, are big supporters of ensuring audience-content fit as the cornerstone of any content marketing effort. This brand is a great example of what a brand with an excellent audience content fit can achieve without any fancy marketing moves.
With that said, MoM seems to have a solid documented strategy for LinkedIn. For starters, like both Hubspot and Gong, MoM posts very frequently.
Also, MoM is great at storytelling through carousel posts. The first slide always starts off with a killer headline. Subsequent posts tell a captivating story.
Also, these LinkedIn images are created using custom design format that uses the same color pallet as the MoM website. Such uniformity promotes MoM in a subtle yet powerful way.
Takeaway: No matter what you do, make sure your content aligns with the audience's preferences. Once that part is covered, be ridiculously good at storytelling and let your content promote your brand.
#4 – Zerodha
We have already discussed how company leaders with powerful personal brands positively impact a brand's growth on LinkedIn. However, if the CEO has a massive loyal followers base, a brand can leverage that to grow faster.
That is what Zerodha did exactly.
Zerodha is an online stock investment platform with 258k followers on LinkedIn. The brand has a unique take on the LinkedIn strategy, which deserves a proper breakdown.
Like other entries on this list, Zerodha's LinkedIn strategy relies heavily on educational content. Since most visitors to the Zerodha website are looking for advice on stock investment and financial decisions, Zerodha churns out content on those topics. Usually, text posts, blog post links, and videos dominate Zerodha's page content collection.
Zerodha also publishes videos in collaboration with other applications ("Quicko", for example). Usually, such collaboration partners complement what Zerodha offers, so those collaborations work well.
However, one of the trump cards Zerodha has is CEO Nithin Kamath himself.
Nitin possesses well-respected thought leadership in the fields of entrepreneurship, stock trading, and finance. Over 800k readers on LinkedIn consume his content and engagement on his LinkedIn profile is off the chart. 
Zerodha, being Nithin's own brand, gains some authority (and serious growth) by association. When Nitin shares posts from Zerodha's page, thousands of people like, comment and share.
Zerodha also shares its CEO's posts on the company page.
The brand is also big on showcasing social proof. Whenever a user has something nice to say, Zerodha puts it on its official page. Since people trust independent reviews, these posts established Zerodha as a trusted source in its potential customers' eyes.
Takeaway: Invest in your personal brand and utilize it to grow your company. Also, ensure audience-content fit and keep educating your audience. And look out for independent positive reviews.
#5 – Canva
Almost everyone who has been part of any content creation process probably knows about Canva. It's one of the most used design SaaS tools out there. With 354k followers, Canva also has a thriving presence on LinkedIn.
The brand checks off all the criteria required for LinkedIn domination. On top of that, Canva is very vocal on social issues, which elevates the brand from being a faceless entity to a brand with distinct personality.
Let's take a look at what Canva is doing right.
If you visit Canva's page, you will see topics such as "how to have better video meets", "How to be more creative as a teacher" and "team goal setting" . That might feel counterintuitive at first. After all,the Canva is a design tool for non-designers, right? Shouldn't they talk mostly about design only ?
However, on a close inspection, you can tell Canva knows its different audience segments. Those topics cover specific use cases for different audience segments and address audience's painpoints.
In other words, Canva nailed audience-content fit.
Canva ads also reflect the brand's deep understanding of customer use cases.
Canva utilizes different content formats to create customer success stories for different audience segments. For instance, Canva created a video for Gracia Barra's story but went for a carousel post to tell how Fastcompany grew past challenges with Canva.
One thing remains consistent across all those customer stories, though: a compelling narrative. Canva mastered the art of making its customer a hero. This is an unmistakable sign of a brand with an excellent content culture.
But it is the brand's strong and clear stances on social issues that truly set Canva apart. Preserving the environment, supporting the LGBTQ community, ensuring an inclusive work environment–Canva isn't hesitant to express its opinions clearly.
Since 83% of millennials prefer to do business with a brand with matching social stances, by being upfront about social issues, Canva attracts customers with similar values in droves.
As most products in every category are objectively on the same level, such emotional association ensures brand loyalty.
Here is what a Canva user has to say:
Canva also celebrates its team and company culture. You can find captivating videos featuring real Canva employees on the Canva LinkedIn page. It's evident that Canva puts effort into creating a cooperative, inclusive, and growth-minded company culture. It's not surprising that Canva was selected as the best workplace in Australia for three consecutive years.
Such great company values help Canva create a tight-knit community.
Takeaway: Again, the audience-content fit is a must. You also want to take a stand and be vocal. And take time to learn the art of creating captivating narratives.
Pro tip: If you need 30 standout SaaS growth hacks to attain double the growth for your SaaS business, fill out the form below!
Things to Remember while Creating a B2B LinkedIn Strategy
A successful LinkedIn strategy takes serious planning, flawless execution, and frequent testing. Here are a few things to keep in mind while building a LinkedIn strategy for your B2B business.
Ensure Audience-Content Fit:
Whatever your goals are here on LinkedIn, be it spreading brand awareness or establishing a lead pipeline, first, you need to create content that your audience finds worth paying attention to. That's why find out early which perspectives and values resonate best with your readers. Every successful B2B brand mentioned in this article has its content aligned with customers' preferences.
But how do you even find what your audience finds valuable?
Start your quest by asking these questions to your target audience:
What problems do you solve with our product?
How do you use our product to solve your problems?
What difference does our product make in your life?
Whom did you follow to expand your domain knowledge?
What values do you prioritize most?
Answers to these questions will open the doors for you. Remember, you might need to readjust audience-content fit with time as the answers to the above questions change.
We, here at Concurate, help our clients to get the audience-content alignment right as we produce content. We ask questions, spend hours finding the right angles, and closely monitor what works. So if you think you might need help, feel free to reach out.
Invest in Your Personal Brand
Some B2B leaders, CEOs, and even mid-level managers have been producing high value on different platforms consistently. Their audience actively seeks out them, enjoys their content, and trusts their thoughts and opinions.
When such influencers join a company, the audience puts trust in that company because of the pre-existing bonds with those influencers.
You would find that every successful B2B brand on LinkedIn has leaders and managers with sizable follower bases. For instance, Hubspot has Dharmesh Shah, Ahref has Tim Soulo, and Canva has Melanie Perkins. To grow your brand on LinkedIn, you might want to take the same "personal brand" path.
A personal brand can only be built on a lot of relevant, insightful, and valuable content. In other words, you need to share your expertise, answer your audience's questions and provide solutions to your audience's challenges.
Please note that the needle might not move much at the beginning after doing everything right. Remember, personal branding is a patient man's (and woman's) game. You need to be consistent even when no one is reading your content.
However, it's not necessary that you have to use only LinkedIn as your personal brand-building platform. We recommend a mixture of other social media platforms, online publications (Read how we helped our client to get on Forbes and also made Forbes editors happy), and other channels.
Organic is Great, Paid Gives a Boost to Organic
LinkedIn is one of those rare social media platforms where organic reach is still relevant. Providing value and being consistent – that's all it takes to grow your brand on the platform. No need to spend a single penny on promotion.
However, as much as we love organic growth, paid promotion, if done right, can give excellent results. For instance, when we promoted a lead magnet for one of our clients, Triangle IP, the number of leads doubled in a month.
Most successful brands use paid promotion as a part of their overall strategy. Promotional goals can be anything from creating brand awareness to lead generation.
If you are coming from a Facebook advertisement background, LinkedIn campaigns at first might feel a bit on the pricier side. But since you can go really niche with your targeting using attributes like 'job role,' 'company size,' and 'spoken language,' the overall ROI is way higher.
But nothing can influence your paid campaign's success more than your offer. Lead magnets, webinars, registrations, and trials – whatever you choose, it must be tempting to your audience. You can get an idea of what might work best for you by interviewing your customers or looking at your analytics dashboard.
Next comes the ad copy itself. The best examples of LinkedIn ad copy are succinct and intriguing. Only a seasoned copywriter with in-depth knowledge of your audience can create such pieces of art. So don't cut corners here. Get your best copywriter to write your ads. As mentioned before, Gong writes phenomenal ads. Feel free to take inspiration from its copy.
If you are going for videos or Carousel posts, your narratives must be captivating and relatable. In the case of the carousel, the content of different slides should flow and connect well. Gong and Canva are two great examples to follow here.
We also recommend investing in LinkedIn Sales Navigator. It's a fantastic tool for searching even the most niche groups of professionals/ brands. You will get potential lead notifications and better profile view insights as extra features. This tool comes in handy if you are focusing on targeted campaigns.
Be unique
Brands that are doing exceptionally well on Linkedin have many things in common.
But every single one of them has something that makes them unique: Canva has its compelling storytelling and powerful voice. Gong has a light-hearted, entertaining yet educational approach. MoM has a minimalistic approach.
Even if you hide their logos, their followers probably would recognize the content from their favorite brands.
And this is important. You want to cultivate an identity of your own- be it a signature style of content, storytelling or brand voice. Once you find your pecularity , weave it into your content, brand message and brand narrative.
This uniqueness would separate you from others who are also competing hard to gain a foothold on Linkedin.
Wrap Up
Hope, you found the analysis of these five B2B brands insightful. These are doing exceptionally well on LinkedIn. All of them have a few things in common:
Their audience finds their content very useful
Those brands also have effective organic and paid strategies
They rely on the personal brands of the team members
They are vocal about social issues
They leverage all Es for content creation – Education, Engagement, Empowerment
Use these principles as the foundation of your LinkedIn growth strategy. And if you need any help with the content or paid strategy, book a call here.
If you wish to read more goodness, subscribe to our newsletter.
We send value to your inbox only once in 15 days.