96 Emails, 10 Replies, 7 Calls Landed – How did we get such incredible success in a cold reach out?
We've converted this entire blog in PDF form that you can download and save for later reading (or sharing with your friends). You can download it using the form below: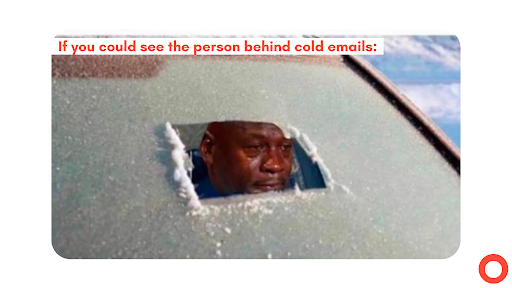 The average open rate for emails for all industries is 21.33%, and the average click rate for all industries is 2.62%. At the same time, the average cold email response rate is 1%. The difference between sending a cold email and a generic marketing email is that cold emails do not pitch the product right away. Read on to get a better hang of writing a cold email to build relationships and maximize engagement as a marketing strategy. 
The Best Marketing Doesn't Feel Like Marketing
Tom Fishburne, the founder of Marketoonist, was aware of the challenges of modern marketing when he said that best marketing doesn't feel like marketing. The foremost challenge of smart marketing is finding out your target customer market. Hoping that all the creatures of the world love your product is just wishful thinking. You need a comprehensive strategy designed to maximize your product visibility and engagement based on your market segment. One of the other essential challenges marketers face is putting out the right content through the best marketing channel. Cold emails are an excellent channel for marketing when used wisely. As they say, 'Content is the King, but Marketing is the Queen, who runs the household.'. For more insights into cold emails as a marketing strategy, let me first walk you through one of the marketing campaigns.
The Marketing Campaign
A company 'X' built a product 'S' primarily for internal use to simplify the consumption of patent data. The product categorizes patents in different categories and can provide ten relevant patents from hundreds of patents overlapping with the user's products. Thus, S is a faster and better way to manage the patent landscapes and clearance searches. The team at X decided to test this product in the market for its potential commercialization.
As the marketing strategists for X, we decided to identify the target market and the pain points of the future customers that S can solve. The prospective customer base of the product consists of patent prosecutors and people involved in the Intellectual Property (IP) industry. To understand their challenges, we needed information regarding their strategy to sift through lengthy patent data. As we have already identified, the first step in any campaign is to shortlist potential customers.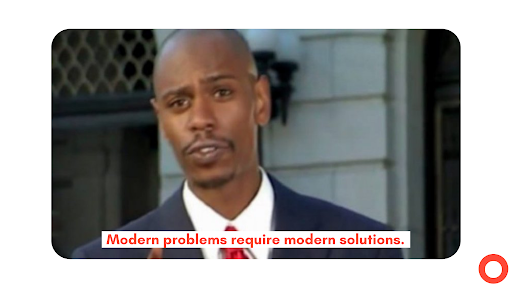 Shortlisting People: Combination of Science, Math & Logic: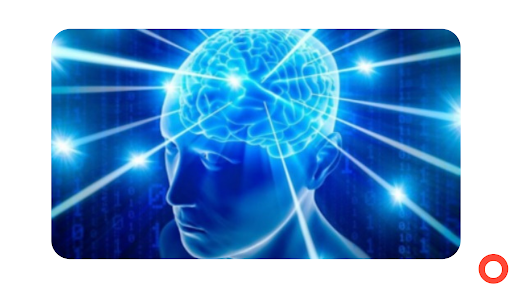 "The aim of marketing is to know and understand the customer so well the product or service fits him and sells itself." – Peter F. Drucker
Your customer defines the success of your product. Paint a picture of your ideal customer keeping in mind the pain points which your product can alleviate. Cold emailing as a marketing strategy is effective only when targeted at the perfect customer. To shoot up the response rate for your emails you need to carefully select your recipients, considering the probability of success. Research about the recipients' background to see how it aligns with your campaign. Your aim should be to build a rapport with the recipient.
For our marketing campaign, our founding member, Nitesh, crafted a well-thought-out strategy. Here is how he went about it:
First, Nitesh narrowed down a list of prospects, keeping in mind the solutions provided by the product. In the case of product S, the target audience comprises IP professionals.
Then, he searched on Google for IP professionals, especially patent prosecutors, and divides them into two categories:
Private Practice – Patents prosecutors and IP professionals in private practice with experience of 20 years or more
Firms & Organizations – Either the head of the organization or the member with the most experience in IP
The campaign aims to find out what strategies IP professionals use for sifting through patent data. Thus, he chooses the more experienced professionals to get better insights. Moreover, these people are more likely to require product S.
Another thing that Nitesh looks out for is the potential recipient's involvement in pro-bono work. People involved in pro-bono programs would be naturally inclined to offer help. It makes the recipient more likely to respond to your request.
Now let us see what a cold email should comprise to increase your response rate.
Pro tip: If you need 30 standout SaaS growth hacks to attain double the growth for your SaaS business, fill out the form below!
5 Must-Haves in a Cold Email that gets Read
#0. An Inviting Subject Line
'On average, five times as many people read the headline as read the body copy. When you have written your headline, you have spent eighty cents out of your dollar.' – David Ogilvy
Your subject line is what decides the fate of your email. According to Invesp, 47% of email recipients open an email based on the subject line, whereas  69% report email as spam based solely on the subject line. Write an intriguing and personalized subject line to pique the recipient's curiosity, allowing them to open the email instinctively. 
#1. Introduction – It's About the Recipient & Not the Sender
'Good marketing makes the company look smart. Great marketing makes the customer feel smart.' – Joe Chernov
Before earning your recipient's interest, you need to show interest in the recipient first. Pro tip – Open your conversation that shows your interest in the recipient's work. Make the recipient feel special and personalize each email according to the recipient. However, don't lay it on thick. As Owen Feltham rightly said, "There is no belittling worse than to overpraise a man." Keep it simple and low-key. Once you get your recipient hooked, they are bound to read the rest of the email.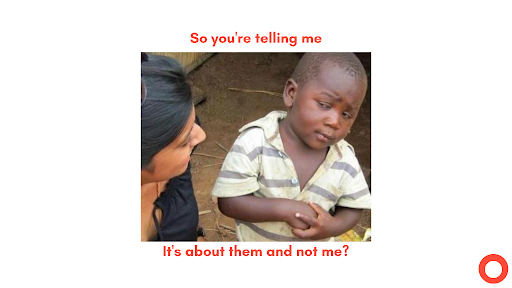 #2. Establish Your Credibility
'Marketing is no longer about the stuff that you make, but about the stories you tell.' – Seth Godin
Cold emailing is like shooting a dart. To hit the bullseye, you always need to remain focused on your goal. With your cold emailing campaign, your ultimate goal is to market the product that you will pitch at a later stage. So you need to answer some questions for the recipient like, 'What's in it for them? Why should they be interested in listening to what you have to say? Why should they be giving you their time?'.
Since you are a stranger to the recipient, you also need to establish your credibility in a couple of sentences. Once you have told the recipient about your interest in their work, you need to introduce yourself. Tell your story and make it enjoyable. But, again, don't overdo it. Be humble, but make sure that while introducing yourself and your company, you make it worthwhile for the recipient to further the conversation.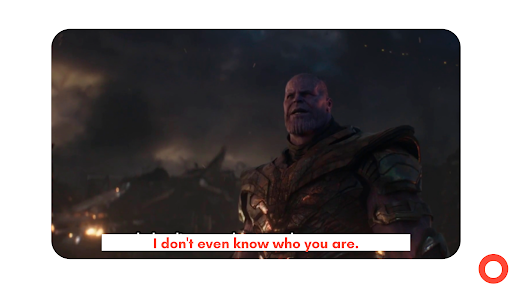 #3. A Low Friction 'Ask'
Aim for breaking the ice with the recipient in a cold email. Your request from the recipient should be modest. Emails are like invitations for further conversation. In our campaign, we only asked the recipient for a short connect over a topic of common interest – patent analytics. If you have a high friction call-to-action (ask), it can overwhelm and put off the recipient. A successful cold email is a means to start a dialogue. Once you get the conversation going, you can introduce and market your product to the prospective customer.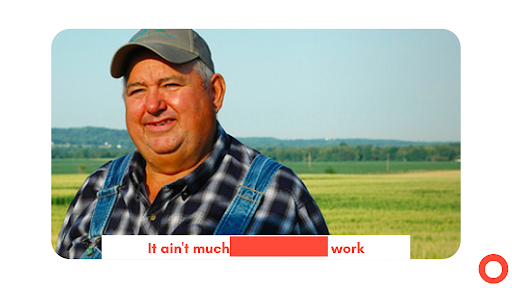 #4. Keep it Crisp
You need to respect the recipient's time. Keep your email straightforward and concise. Wordy emails are more likely to be headed to spam or trash. Remember that the idea of a cold email is networking to sell your product in future communication, not straight away. Start a conversation with a cold email, and then take it ahead for marketing your product, eventually.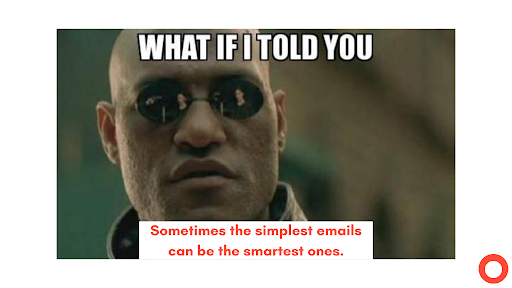 Pro Tip:
There is no harm in following up to top up your email in a busy inbox. According to Woodpecker, the average response rate of campaigns with 1-3 emails in a sequence is 9%. In comparison, the reply rate of campaigns with 4-7 emails in a row is three times higher, i.e., 27%. Also, keep in mind to have a decent gap between follow-up emails so that you don't end up flooding the recipient's inbox. A well-crafted follow-up email after 8-10 days can lead to a (probably positive) reply from the recipient. 


Visual Powerful Cold Email Teardown
Subject
Conversation Opener
Ask
Follow Up
Successful Response – Hurray!
Key Takeaways
Remember that the essential part of a cold email is researching your recipient persona well. Personalizing the email takes you a long way. Today all the professional information about a person is available either on LinkedIn or their organization's websites. A short search about your recipients to ensure that they are the right fit with your campaign will lead to triumph.
The key takeaways on how to write a cold email are:
Treat your subject like a movie trailer, give a preview of what to expect
Open your email with the recipient's work and your interest in it
Introduce yourself and how your work aligns with the recipient's area of work
Use a low commitment call-to-action
Don't go overboard – keep your email concise
Follow-up on your email in case of no response
Increase your cold email response rate and engagement with these simple steps. Get in touch to discover if we can be your growth partners.
Hope you enjoyed reading this post! If you wish to read more goodness, subscribe to our newsletter.
We send stories to your inbox only once in 15 days.
Meanwhile, Explore the plethora of resources to help you out your business!
If you wish to read more goodness, subscribe to our newsletter.
We send value to your inbox only once in 15 days.